The Maiden's Tower Museum & Café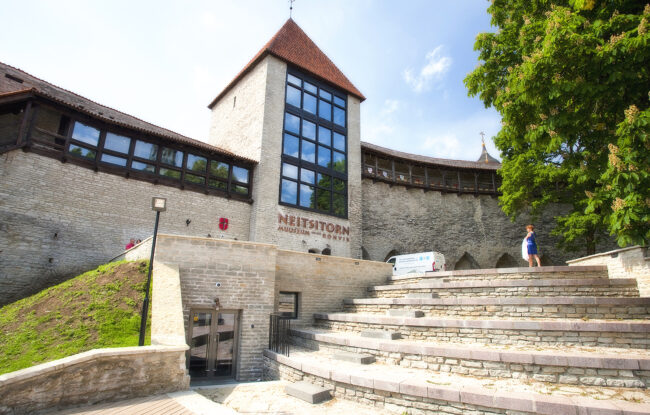 There might not be anything better than a museum with a good café, and this is exactly what The Maiden Tower offers. With the weather getting cooler and nights a little bit longer, the museum café is a great place to spend an afternoon or evening.
Neitsitorn is one of the 20 surviving towers of the Old Town's fortification wall. The history of the tower (Meghede torne) dates back to the 1300s. The Maiden's Tower was erected between 1370-1373 when the wall was built in the Danish King's Garden. During the Livonian War (1558-1583), the tower was damaged and lost its military functions. From 1842-1960, the tower was used as a residence and was even home to one of Estonia's top architects Karl Burman after World War II.
Each floor is designed differently and tells a story of its own. There is an exhibit in the basement, where you can watch a film about the history of the tower, or listen to the sad tale of the misfortunes of a 16th century Livonian maiden. The large window offers a panoramic view of Tallinn's Old Town.
Location
Lossiplats 11/Lühike jalg 9a, Tallinn Old Town 
Opening hours: Oct–April Sun–Thu 11.30 am–9.00 pm (last admission – 8.30 pm); on Fridays and Saturdays 11.30 am–10.00 pm (last admission – 9.30 pm)
Exhibition open on Mon to Sun 10.30 am–6.30 pm. Closed on national holidays
From 10.30 am–6.30 pm admission to the tower includes admission to the café and 10% discount on the bill.
TEXT KRISTINA LUPP, PHOTOS ANDREI CHERTKOV
To learn more about this and similar topics