The KAMAlammas food festival will bring international cuisine to Rakvere this week 
Text Susanna Poikela
Photo Visit Estonia / Rivo Veber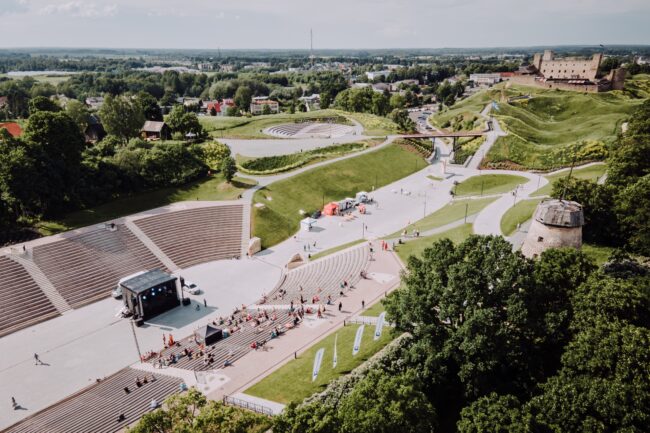 You can get to know international cuisines and cultures in Rakvere from today until Saturday (September 18–23). During the KAMAlammas festival, many restaurants in the city will offer special international lunch menus. On Saturday, visitors to Vallimägi will be able to try food from more than 19 different countries.
The KAMAlammas lunchtime restaurant week will run from today until Friday at various eateries in the city. For example, at Berliini Trahter you will be able to devour Italian food on Monday, Mexican Food on Tuesday, Indian Food on Wednesday, Spanish food on Thursday, and Estonian food on Friday. Other restaurants such as Teatrikohvik and Bamboo Garden will also offer different tastes each lunchtime during the week.
On Saturday, the event will reach its peak at Vallimägi in the city where chefs from no fewer than 19 countries will serve their national dishes on site, including Nigeria, the Philippines, Mexico, Lebanon, Thailand, Ukraine, and many others.
Food, music and dance have always been intertwined. That is why there will also be live music and dance. The oriental dance group Alima, the Korean dance group LoVe2 Dance Crew from Tallinn, and the Irish dance group Solas will all take to the cultural stage.
Entrance to the festival is free.
To learn more about this and similar topicsBerliini Trahter Festivals Food Food Festival Kamalammas Rakvere restaurant Vallimägi