The Christmas sale of Estonian museum shops will take place on 3-4 December at the Jaani Seek Gallery in Tallinn
Text Timo Huttunen
Photo Andrei Chertkov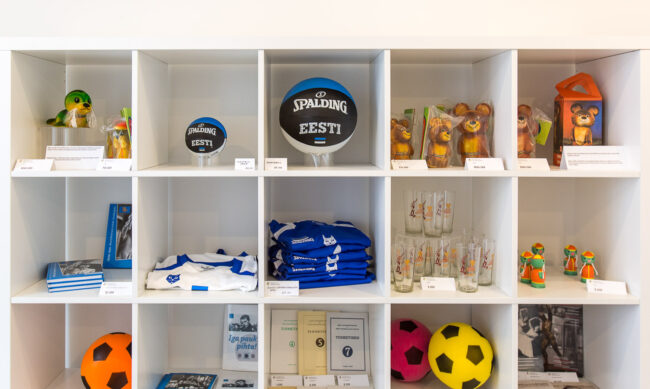 On 3-4 December, the Tallinn City Museum will hold a Christmas market for Estonian museum shops at the Jaani Seek Gallery. The gallery is located in the centre of Tallinn on Rävala pst 2.
At the sale, you can put together a gift bag with unique books, calendars and postcards, as well as museum-themed design items such as jewellery, clothing, souvenirs, consumer goods, toys, etc.
Admission to the sale is free. However, due to the current coronavirus restrictions, guests must have a valid vaccination passport to enter.
The Christmas sales are on Friday 3.12. between 12-7 p.m., and Saturday, 4.12 between 10 a.m and 6 p.m.
The following museums will participate in the sale:
Tallinn City Museum

Estonian Open Air Museum

Saaremaa Museum

Estonian Sports and Olympic Museum
Vabamu Museum of Occupations and Freedom

Estonian Health Museum

Estonian War Museum

Harju County Museum
To learn more about this and similar topicsChristmas sales Jaani Seek Gallery market Museum Shop Photography Museum Tallinn City Museum Tallinn Museums