Tartuff love film festival starts today in Tartu
Text Susanna Poikela
Photo PÖFF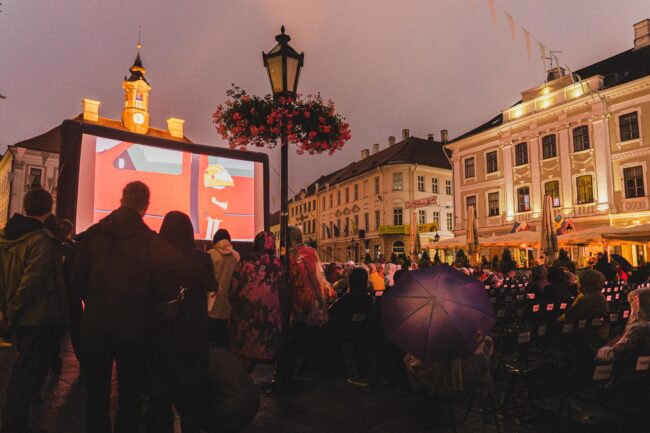 PÖFF's love film festival, Tartuff, will begin today at Estonia's largest open-air cinema in Tartu's town hall square. A total of 20 movies from all over the world, dealing with love in all its forms, will be shown between now and the end of the festival on August 5.
Tartuff, which is being organised for the 18th this year, is the biggest outdoor film festival in the entire Baltic region.
At Tartuff, a total of 20 international films will be shown during the six days of the festival. Five continents are represented on the festival's film list, with the most distant countries participating being Mongolia, Chile and Morocco.
The open-air theater built on town hall square has 1000 seats and a 128-square-metre screen. All films in the open-air theater are free of charge to watch. In addition to the open-air cinema, you can watch movies in Tartu's Elektriteater.
The festival will end Saturday (August 5) with the classic film "Grease" starring John Travolta and Olivia Newton-John.
You can learn more about the full programme on the official Tartuff website here.
To learn more about this and similar topicsFilm Film Festival Grease love Open Air Cinema Pöff Tartu Tartuff