Tallinn's Social Work Center launches "My Bear" exhibition – in honour of the year of the bear
Text Mark Taylor
Photo Raepress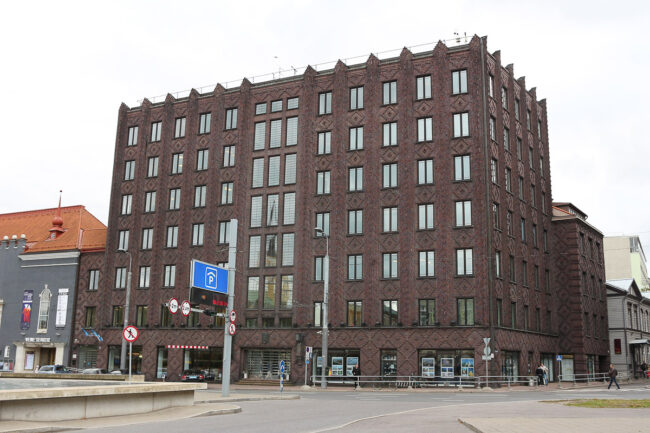 The Tallinn Social Work Center has launced an exhibition entitled "My Bear" in honour of Estonia's year of the bear – and World Bear Day, which is today. The exhibition, which is on display at their office on Freedom Square, will be open to the public until the end of April.
The Social Work Center provides services to underprivileged individuals and those without a home.
"It is very positive that in addition to providing social services, the staff of the Social Work Center also pays attention to the emotional well being of its clients. People who do not have their own homes or loved ones need support and care just like everyone else, and enjoyable activities together help to provide this," explained Deputy Mayor Betina Beškina.
In total, 60 items were made by both the center staff and clients, some of which are on display. It is the fact that users of the center took part in creating the exhibition that is important to Social Work Center director Kersti Põldemaa.
"In the past, our exhibitions have featured both individual and collective works, but this time we were dedicated to creating together. All techniques were allowed, and the results are three-dimensional and diverse."
The "My Bear" exhibition will be on display until the end of April.
Source ERR
To learn more about this and similar topicsBear Bear Exhibition Exhibition Exhibition Tallinn Freedom Square My Bear Tallinn Tallinn Social Work Center