Tallinn Restaurant Week 2022 begins tomorrow
Text Mark Taylor
Photo Andrei Chertkov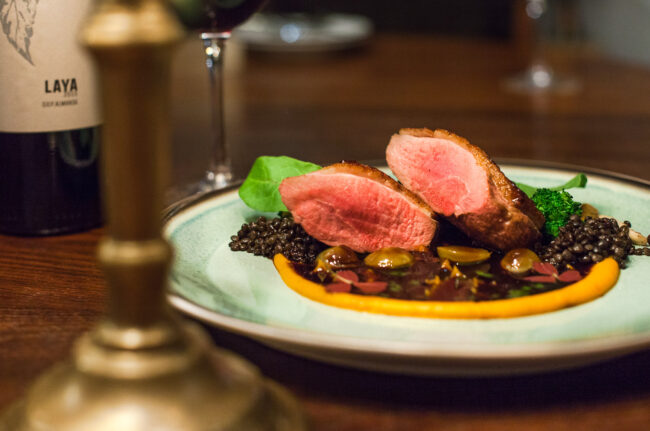 Tomorrow sees the beginning of Tallinn Restaurant Week 2022. The year it will be possible to choose from set lunch and dinner menus from 57 restaurants. The festival will run from 11-17.03.22.
Tallinn Restaurant Week began back in 2011 when the city was made European Capital of Culture, and two restauranteurs decided to showcase themselves and the city's restaurants. As a result of the festival, the quality of some of the restaurants is on par with some of the biggest cities in the world.
At Tallinn Restaurant Week 2022, food lovers will be able to choose from set lunch and dinner menus from 57 restaurants including the likes of NOA, Tuljak, Teletorn Restoran, Horisont Restaurant & Bar, Lee, Frenchy Bistro, Kolm Sibulat, Moon and Spot. For a full list, go to the Tallinn Restaurant Week website.
This year there will be two price categories of meals. Some restaurants will offer lunch for 15 euros and dinner for 25 euros, whereas others will offer lunch for 20 euros and dinner for 40 euros.
Although over 20,000 seats have been reserved during the festival, it is very popular, and many restaurants sell out – especially at dinner times and at the weekend. Therefore, early booking is recommended. At the time of writing, many places are still available.
To learn more about the restaurants, their menus, and book a table, go to the official Tallinn Restaurant Week 2022 website.
To learn more about this and similar topicsKolm Sibulat NOA restaurants Tallinn Restaurant Week Tallinn Restaurant Week Tallinn Restaurant Week 2022 Teletorn Restoran Tuljak