T.J. Miller to perform in Tallinn in May
Text Mark Taylor
Photo press materials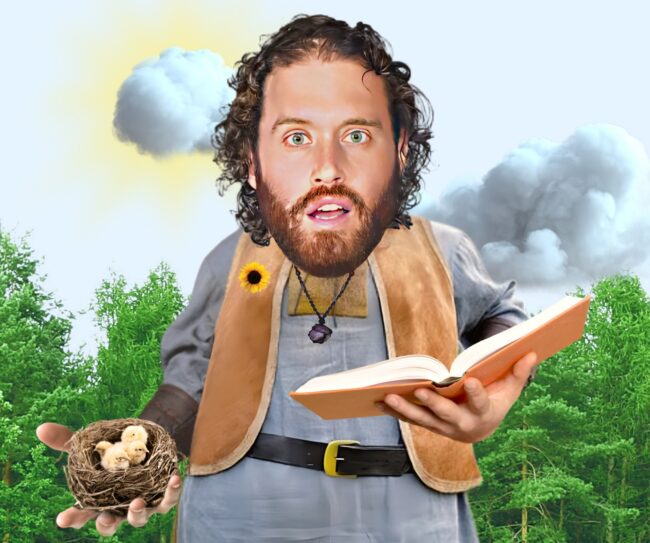 On May 20, Hollywood actor, comedian and voice artist T.J. Miller arrives in Estonia for the first time with his stand-up comedy show "The Gentle Giant Tour". Miller is best known for his performances in films like Cloverfield, She`s Out of My League, How to Train Your Dragon and Deadpool.
T. J. Miller broke into the American film industry in 2008 with a small role in "Cloverfield" (2008), and a part in the comedy "The Goods: Live Hard, Sell Hard" (2009). 2010 was a very busy year for Miller with parts in six films, including the popular romantic comedy "She's Out of My League".
Voice roles followed in the films "How to Train Your Dragon" and "Yogi Bear", along with parts in movies such as "Our Idiot Brother" (2011) and Michael Bay's sci-fi film "Transformers: Age of Extinction".
In the box office hit "Deadpool" (2016), Miller performed alongside a stellar cast including Ryan Reynolds and Morena Baccarin. His most recent film "Underwater", directed by William Eubank, was released in 2020.
Alongside his movie appearances, Miller also has numerous notable TV credits including shows such as "Silicon Valley" and "The Gorburger Show", along with voice roles in high-profile shows like "American Dad" and "Family Guy".
Miller's comedy career dates back to his graduation from college. In 2008, he was named by Variety as one of their 10 Comics to Watch. He has gone on to make several notable tours, as well as performances on shows such as Conan, which you can see below:
A limited number of discounted tickets for T.J. Miller's stand-up show on May 20 at the Vene Theater in Tallinn priced at 32 euros have gone on sale on Piletilevi today (February 13). The regular ticket price is between 33.20 and 43.20 euros.
To learn more about this and similar topicscomedy Piletilevi Stand-up Comedy Standup T.J. Miller T.J. Miller Tallinn Tallinn Vene Theater