Station Narva music and city festival to take place September 9-11
Text Timo Huttunen
Photos Aron Urb, Tõnu Tunnel, Ilja Smirnov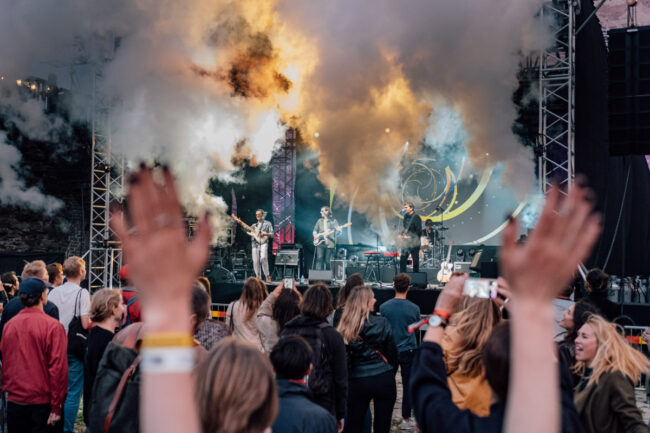 Between September 9 and 11 this year, the Kreenholm district will be the centrepiece of Station Narva, a music and city festival in the city of Narva in Ida-Virumaa.
On September 9 and 10, two historic buildings in Kreenholm, the Narva Art Residence (NART) and the Kreenholm administration building and the courtyard between them, will be transformed into Station Narva's combined festival area.
Station Narva music and city festival features international musicians, well-known Estonian acts along with local artists from Eastern Estonia. The main performers will be announced at the end of July. Free concerts will also be organized in the Kreenholm district, Gerassimov Park and .
The 35-euro festival pass entitles visitors entry to all the concerts on both days. Day tickets will go on sale at the end of July when the full program is announced.
To learn more about the festival, visit their official website (in English) here.


To learn more about this and similar topicsGerassimov Park Kreenholm Live Music music Music Festival Narva Narva Art Residence Station Narva