Station Narva music and city festival starts today – it will run until September 11
Text Mark Taylor
Photo Tõnu Tunnel / Station Narva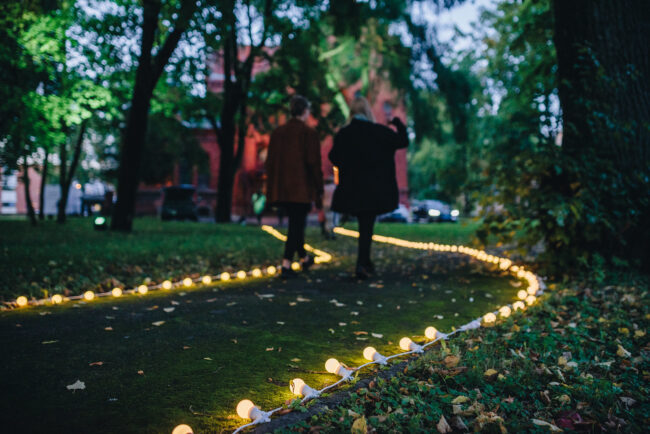 From today until Sunday, September 11, the Station Narva music and city festival will take place in the Kreenholm quarter in Narva. Over the course of the weekend, well-known Estonian and international musicians will perform. There will also be a variety of other events including discussions, boat trips, Zumba classes and exhibitions.
Today (September 8) marks the opening of the 5th Station Narva music and city festival. The four-day festival, which will run from September 8 to 11 will take place in two historical villas in the Kreenholm quarter of Narva.
The musical programme on offer at Statin Narva includes well-known Estonian acts such as Jaan Pehk, who will perform a free home concert on Saturday, and Meisterjaan. World famous Finnish accordion player Kimmo Pohjanen will perform along with other international acts. There will also be musical performances from local acts from Ida-Virumaa.
As well as a wide program of music there will also be a variety of other events during the course of the festival weekend. Including discussions, such as the opening discussion today, "Narva: what and who is it?". The weekend will also see Zumba lessons in Gerassimov Park, boat trips in Narva Venice, city tours, as well as photo and art exhibitions.
Festival and Day passes can be purchased from the Piletlevi ticketing portal. To find out more information about the programme of events, visit the official Station Narva website here.
To learn more about this and similar topicsExhibition Festival Gerassimov Park Ida Viru music Narva Narva Venice Station Narva