Saaremaa Food Festival begins this weekend
Text Susanna Poikela
Photo Meriliis Metsamäe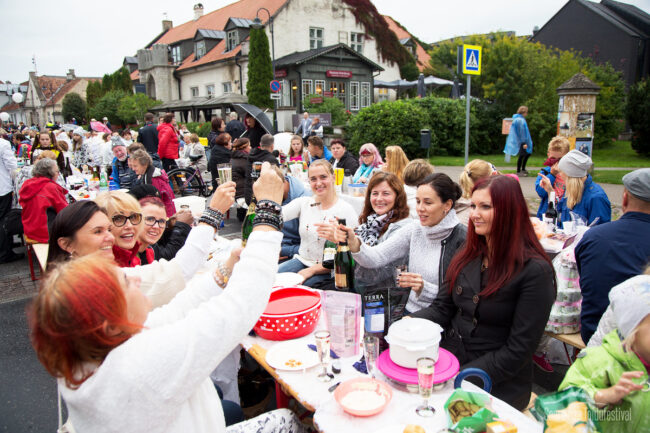 On Estonia's largest island, you can feast for 11 days straight in September. As well as Saaremaa Restaurant Week, visitors will find markets and home cafes selling delicacies.
During Saaremaa Restaurant Week (September 11–17) you will be able to treat yourself to unique and affordable lunch and dinner offers at local eateries. A total of nine restaurants throughout Saaremaa and Muhu will take part in the event.
In Kuressaare, the Autumn Market (September 8–9) and the Great Market Day (September 9) will take place, where you can buy traditional local foods to take home. The villages of the island will serve their traditional dishes on September 16. On this map you will find 17 villages taking part. On the day of apple cafes (September 17), the people of Kuressaare will open their homes to guests and serve local delicacies.
"My mother made the world's best ground beef steaks, and it is certainly because of that that our festivals are very important events for me. Visitors can taste how good food can be made in villages and by families," said Angela Nairis, festival organiser.
You can learn more about Saaremaa Food Festival on the event's official website here.
To learn more about this and similar topicsCafé Kuressaare local food Muhu Restaurant Week Saaremaa Saaremaa Food Festival