Run through the beautiful forests of Tartumaa
Text Mark Taylor
Photo Hendrik Morkel / Unsplash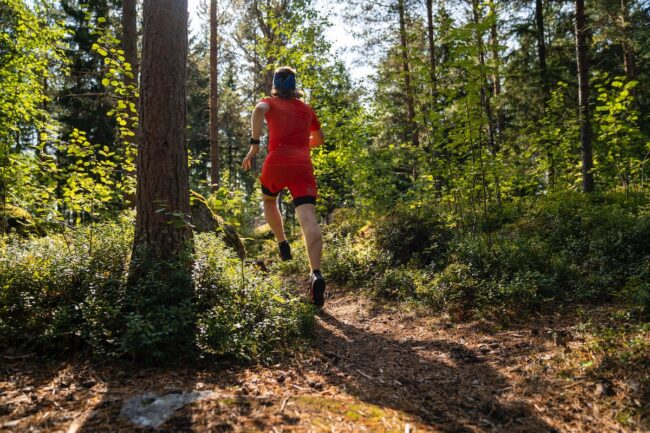 Tomorrow, October 28, will see the annual TrailHunt Vooremäe 1000 take place in the forests of Tartumaa. The main race distance is 42.2 km, however, there are also shorter 28 and 14 km races, as well as a 14 km hike, through the pleasant woodland scenery around Vooremäe.
The showpiece race of the yearly TrailHunt Vooremäe 1000, which has been run since 2017, is the 42.2 km marathon distance. The race, which is run over 2.5 loops of a 16km circuit, will see runners make a vertical ascent totalling around 1300m. The hilly course being completed in just under 3.5 hours by the winner last year.
In addition to the marathon race, there will also be shorter 28 and 14 km races that will take place on the same course, which has one food point on the track where racers can get various drinks and meals including grilled sausages, bread, raisins, bananas, gummies, etc. For those that don't feel like running, there is a 14km hike too.
More information about the race and registration can be found (in Estonian) on the official TrailHunt Vooremäe 1000 website.
To learn more about this and similar topicsForest Marathon Runner Running Tartumaa Trailhunt Trailhunt Vooremäe 1000 Vooremäe