Ride Estonia's first Hydrogen powered bus
Text Susanna Poikela
Photo Adomas Minkevicius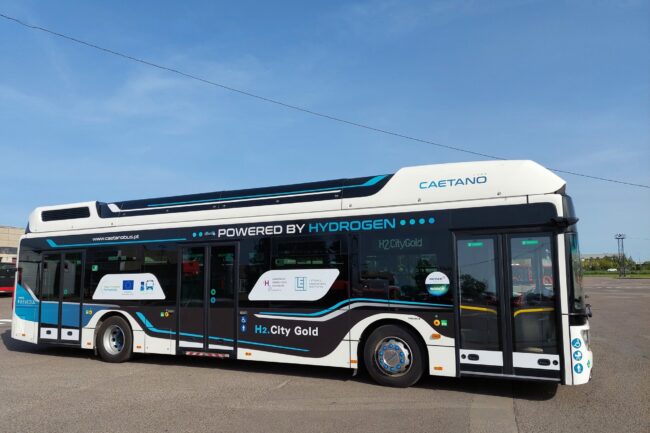 Residents of Tartu will be able to ride hydrogen-powered buses for the first time on September 29 and 30. The buses, which will operate on line 25, will be free to ride for residents of the city.
According to the Deputy Mayor, Raimond Tamm, the goal for Tartu's public transport is to be as environmentally friendly as possible, and therefore various innovative solutions are going to be tested.
"Tartu is one of the few cities in Europe where all public transport uses renewable fuel. In the future, green hydrogen will be a very clean local fuel, which only emits water. According to the current agreement, biogas-powered buses will serve Tartu city routes until June 2029. It is still difficult to know what fuel will be used in the buses after that, but hydrogen is one of the possible alternatives," said Tamm.
According to Ramses Riive, regional director of Go Bus South Estonia, which serves Tartu's city lines, this is a historic event in the whole of Estonian public transport, because a hydrogen bus has never driven on Estonian roads before.
"The testing of a hydrogen-powered bus is an excellent example of the transport sector's direction towards a more environmentally friendly future. Behind this important step is the joint effort of all partners. We boldly invite everyone to get to know and experience the first H2 bus ride," expressed Riive.
Elme Messer Gaas, the industrial gas production company involved in the project, also agrees that hydrogen has a great future.
"The demo rides of Caetano's hydrogen bus in Estonian cities show us that the use of green hydrogen technology in public transport requires a complete solution, up to the creation of the infrastructure responsible for the production of green hydrogen. Our company can organise all of this, including logistics, storage and refueling solutions," added Eduard Virkunen, CEO of Elme Messer Gaas.
Source: Tartu.ee
Tags: Hydrogen Bus, Public Transport, Raimond Tamm, Tartu, Bus, Renewable Fuel, Ramses Riive, Eduard Virkunen
To learn more about this and similar topicsBus Hydrogen Bus Public Transport Raimond Tamm Ramses Riive Renewable Fuel Tartu