Pirita and Pikakari beaches in Tallinn become wheelchair accessible 
Text Mark Taylor
Photo Andrei Chertkov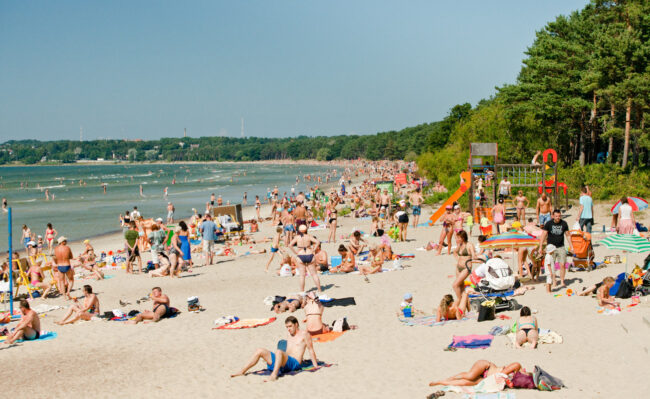 Wheelchair accessibility at Pirita and Pikakari beaches has been significantly improved with the introduction of amphibious beach wheelchairs, a wooden ramp into the sea, changing rooms, and other facilities.
Infrastructure has been built and installed at both Pirita and Pikakari beaches in Tallinn to improve accessibility for wheelchair users. These facilities include changing rooms, a wooden pavilion and patio, a ramp leading to the water, 3 amphibious beach wheelchairs for each beach, as well as a shipping container to store inventory.
The amphibious beach wheelchairs, which can be used on the sand, also float in the water. Staff will also be available in the wheelchair accessible area of each beach to provide the wheelchairs and help users to enter the water safely.
The wheelchair accessible beach services will be available from 12-6 pm every day during the official beach season, which runs from June 1 to August 31.
To avoid disappointment in case of high demand during the summer season, wheelchair users are encouraged to book beach wheelchairs in advance. This can be done by calling Pirita beach on +372 5425 0424, and Pikakari on +372 5666 2455.
To learn more about this and similar topicsAmphibious Beach Wheelchairs Beach Beach Tallinn Pikakari Beach Pirita Beach Wheelchair Accessible Beach Wheelchair Accessible Beach Estonia Wheelchair Accessible Beach Tallinn