Piano virtuoso Alexander Motovilov to perform in Tartu
Text Susanna Poikela
Photo event organizer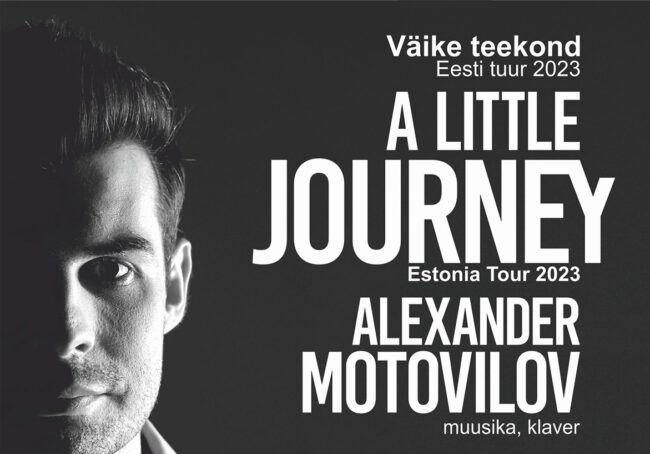 Piano virtuoso and composer Alexander Motovilov will give a concert in Tartu on October 21. The performance entitled "A Little Journey" will see the composer present his most famous works accompanied by a unique string trio.
"When I decided three years ago during the pandemic to publish some of my piano compositions, which were originally intended for a small audience, mainly my friends, professional musicians, and family, I could not have imagined that my first published song collected almost a million listens in a month and less than a year later already 8 million. It was a complete shock," said Alexander Motovilov.
The concert invites the audience to enjoy the mystical and fascinating atmosphere of Tartu's Pauluse Church. Tickets can be bought at Piletilevi.
The artist's songs can be found on YouTube, Spotify, as well as Apple, and Amazon Music, where they have collected a total of around 40 million listens.
To learn more about this and similar topicsAlexander Motovilov A Little Journey Classical Music Concert Pauluse Church Piano Music Tartu