Patt and the Tallinn LGBTQ Scene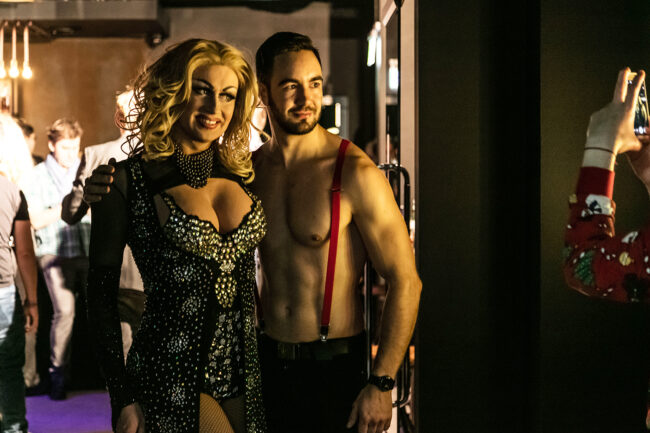 When you think of great LGBTQ nightlife, you perhaps primarily think of London, Paris or Berlin. While there's little to beat a night out in Soho for the richness of the experience and the huge variety of clubs available, Tallinn is doing its bit to change with the times. With the recent launch of a new gay club in the Port area, the Baltic Guide felt it was time to pay a visit, and also check out some established competitors.
The opening night of Patt (Sadama 6, Tallinn), the first major new gay club opened in Tallinn since the untimely demise of the Old Town's Angel nightspot in 2010, took place amid a major fanfare, with a huge party attended by most of the Estonian glitterati and a fair few cultural impresarios, pop stars and magazine editors. Of course, having high-profile patrons does not automatically make a club the place to be, but it shows that Patt has generated huge goodwill that it hopes to sustain over the coming months.
Situated in the same block as the Sadama Suveterrass rooftop lounge that attracts night-time millennials every summer, Patt is in a location that feels like a long walk from the Old Town in the present frosty weather, but in a few months will begin to feel far more accessible to the fairweather clubber. As it is, you're still talking about a club that is only five minutes' walk from Fat Margaret's Tower on the northern tip of the Old Town and a similar stroll from the Rotermann quarter, but it is to be hoped that Patt is the start of a trend, with more bars sprouting up in the area as people move into the new apartment blocks being constructed with haste across the road.
The interior is built with both chilling and dancing taken into account; there are banks of long, plush sofas and tables, with the addition of standing-height tables particularly welcome and showing a design touch that many older clubs seem to have disregarded. Bar service is quick and friendly, while there is a sizeable dance floor, meaning that you're likely to be able to bust some moves to your favourite tune without accidentally elbowing a stranger in the face.
I was told by a fellow clubber to take a look at the smoking terrace, as he told me it had a "million-dollar view," and having looked at the superb view of the Old Town's illuminated silhouette from the window of the wood-panelled terrace area, it's easy to confirm that. The only slight drawback is that the terrace is, at least for the moment, enclosed, so only smokers can comfortably spend a length of time out there. However, what a view, and what a club; a great city needs a great LGBTQ culture, and places like Patt can only help.
X-Baar (Tatari 1, Tallinn) is probably the most famous currently-operating club of its kind in Tallinn. It's such an open, friendly place to be, whether gay or straight, and with every room of the former townhouse laid out in a different way, there's every kind of night out available in one place. You're welcomed with a ticket giving you a free drink, at a bar area where regulars mingle with newbies. Upstairs is for chilling out to lighter music, with places to recline and reflect with your friends.
However, the dancefloor area is where it traditionally all kicks off. You'll probably have to get in line if you want to have a go on the pole on the edge of the dancefloor, but far more recommended is just to lose yourself in the moment as long-time pop favourites are played alongside the latest chart smashes, in a mix that works if you need something to make you smile.
X-Baar might be more famous, but G-Punkt (Pärnu Mnt 23, Tallinn), you sense, doesn't mind that at all. It's known as the club that doesn't close until it absolutely has to, and as a consequence you will find that it's a reliably cramped, sweaty experience all through the year, but is no worse for that; if you're not trying to impress anyone with your fancy tastes, and you just want to have a great time, G-Punkt is a night-ender you can't miss. 
Click on the address to see the location.
TEXT STUART GARLICK, PHOTOS PATT
Stuart Garlick is a journalist and English language teacher based in Tallinn. Since 2012, his blog, Charm Offensive, has covered food, music and fashion in Estonia.
To learn more about this and similar topics