Party the night away to Finno-Ugric beats
Text Mark Taylor
Photo event organizer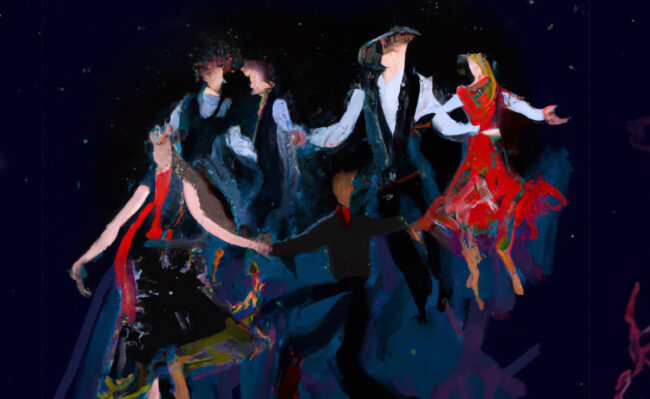 Tonight in Tartu and tomorrow in Tallinn, there will be a Finno-Ugric club night where you can dance the night away to folktronica, tango, and Balkan rhythms. The acts performing include the popular Estonian folk act Duo Ruut, Jaakko Laitinen & Väärä Raha from Finland, and Oopus from Estonia.
This week, Finno-Ugric roots are being celebrated with a number of events throughout Estonia. One such event is the Finno-Ugric Club Night, which will take place in Tartu this evening, October 25, and tomorrow in Tallinn.
At the event, which is organised by the foundation 'Fenno-Ugria' and the Finno-Ugrian Days, partygoers will be able to enjoy great music from Estonian and Finnish acts.
These include popular Estonian folk act Duo Ruut, a female duo who play the same instrument (a kannel) at the same time. The end result is a unique sound that has reinvented the music of their ancestors.
Finnish tango and Balkan folk music ensemble Jaakko Laitinen & Väärä Raha will also take to the stage on both nights. Their music, which would fit well in the films of Aki Kaurismäki, is a combination of traditional Finnish songwriting techniques and Georgian, Turkish, Middle Eastern, and Greek musical influences.
The final band at the event is Oopus, who combine centuries-old Estonian folk music in the form of bagpipes, with electronic dance music, creating what the band calls folktronica.
Tickets for both tonight's club night in Tartu and tomorrow's in Tallinn are available on Piletilevi.
In addition, before the club night at Genialistide Klubi in Tartu today, there will be a free to attend sauna documentary session (with English subtitles), that includes the showing of the award winning Smoke Sauna Sisterhood.
To learn more about this and similar topicsClub Night Duo Ruut Finno-Ugric Club Night Finno-Ugric Culture Finno-Ugric Music Folk Music Folktronica Oopus