Over 70,000 people have already visited Tallinn Zoo's new Southeast Asian Rainforest house
Text Mark Taylor
Photos Andres Teiss, Heiko Kruusi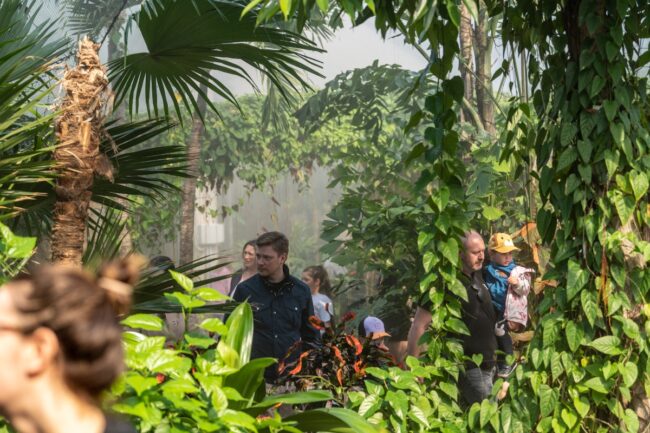 Tallinn Zoo has announced that its new Southeast Asian Rainforest exhibition was visited by nearly 70,000 people in its first month. The brand new house, with its warm and lush rainforest environment, contains free-roaming birds, flying foxes, fishing cats and other Asian rainforest animals.


A trip to the Southeast Asian Rainforest exhibition begins in the absolute darkness of night, with only the sounds of insects and birds for company, before opening up into the light of day in a warm, humid and lush rainforest where birds roam free in the exotic and wild vegetation.
You will also see flying foxes hanging from the ceiling, fishing cats and Asian small-clawed otters among others. The latter you can see at feeding times at 11:30 am and 5 pm on Tuesdays and Thursdays.
You can learn more about the Southeast Asian Rainforest exhibition on the official Tallinn Zoo website here.
Entry to the exhibition is possible with a regular ticket to the zoo.
To learn more about this and similar topicsFishing Cat Flying Foxes Rainforest Southeast Asian Rainforest Exhibition Tallinn Tallinn Zoo zoo