Nublu and 5MIINUST concert in Rakvere this Friday
Text Susanna Poikela
Photo Piletilevi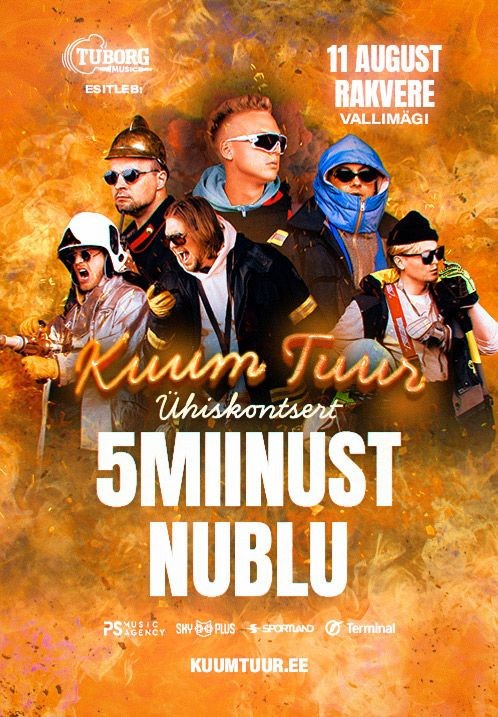 The hot names of Estonian rap and hip-hop, Nublu and 5MIINUST, will perform at the same party this Friday (August 11). The location of the concert is the beautiful Rakvere Vallimägi. 5MIINUST member Estoni Kohver promises that there will be sweat, tears and a lot of fun. Andres Puusepp will be the warm-up act for the joint gig.
The big names of Estonian rap and hip-hop
Nublu is a 27-year-old Estonian rapper whose YouTube channel has been visited by over 53 million listeners. In 2018, the artist was awarded the best act of the year and the best hit of the year at the My Hits Awards gala. In 2021, Nublu was nominated in no less than seven different categories at the Estonian Music Award gala. He won six awards: Album of the Year, Music Video of the Year, Debut Album of the Year, Artist of the Year (viewer vote), Male Artist of the Year and Hip-Hop/Rap/R'n'B/ Artist of the Year. You can listen to Nublu's music here.
5MIINUST is an Estonian four-member hip-hop ensemble that was founded in 2016. The band uses colourful local slang and lush language in its lyrics. You can check out their music here.
Tickets for the concert are still available at Piletilevi.
To learn more about this and similar topics5MINIUNST Concert Hip Hop Live Music Nublu Rakvere Rakvere Vallimägi