Nightwish to perform at Pirita Monastery in Tallinn on July 15
Text Timo Huttunen
Photo Nightwish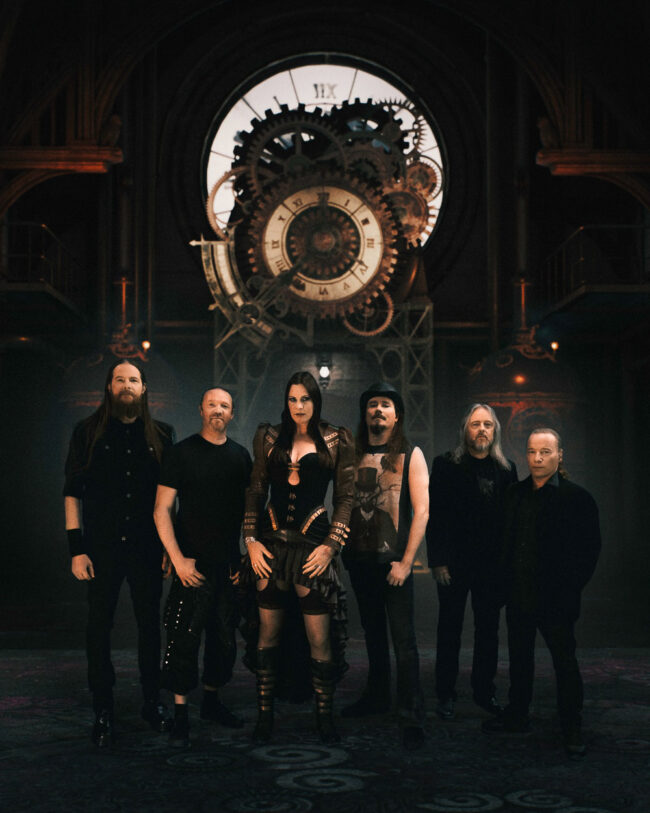 Nightwish, one of the most successful Finnish bands of all time, will give a concert in Tallinn at Pirita Monastery on July 15.
Founded in 1996 by Kitee, Nightwish released their first album "Angels Fall First" in 1997. The album made the band known in Finland. In 2004, the album "Once" was released, which elevated Nightwish to worldwide popularity. More than a million copies of the album were sold. It also became their breakthrough record in the United States. The band's latest album "Human" was released in 2020. So far, Nightwish have released nine albums.
In 2015, Nightwish made history by being the first Finnish band to perform at London's Wembley Stadium to a sold-out crowd.
Most of Nightwish's songs have been composed and written by keyboardist and band leader Tuomas Holopainen. The first singer of the band was Tarja Turunen. However, she was expelled from the band in 2005. In 2007, Turunen was replaced by Swedish Anette Olzon. Current soloist Floor Jansen is already the third singer in the band.
Tuomas Holopainen himself has defined the band's music style as "symphonic metal". Nightwish are one of the most successful Finnish bands of all time, with over ten million records sold worldwide.
Tickets for the concert at the enchanting Pirita Monastery in Tallinn range in price from 79.90-150.90, and can be bought from the Piletilevi website.
To learn more about this and similar topicsConcert Human Nightwish Nightwish Concert Nightwish Tallinn Pirita Pirita Monastery Tallinn