New free exhibition opens at AHHAA in Tartu
Text Mark Taylor
Photo Andrei Chertkov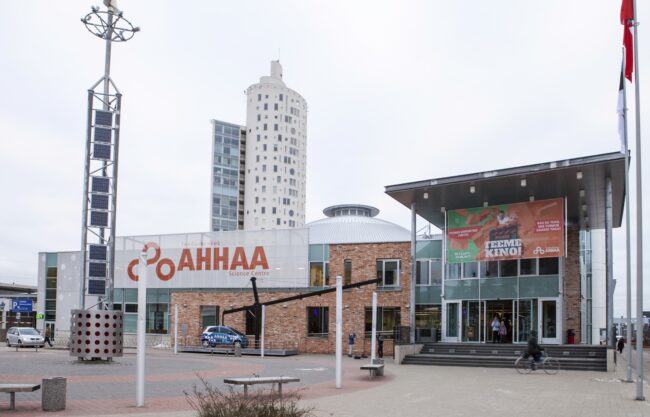 On Friday, March 31 at 4 pm, a brand new and unique exhibition entitled "Innovation!?" will be opened at the AHHAA Science Centre in Tartu.
Innovation is a short but conceptual word that sums up all our hopes, fears and expectations for the future. The exhibition takes a closer look at what the word actually means and whether the meaning is the same for everyone or is influenced by both society and the environment.
The exhibition located in the spacious lobby of the Science Centre gives a good overview of how innovation has been seen in different eras, which inventions have shaped people's lives, behaviours and relationships the most, as well as what various cult films and series say about these innovations. In addition, everyone can try their hand at making innovative decisions and discover what innovation-based cooperation is all about.
According to Annika Vesselov, the project manager of the exhibition. "Innovation often lies in very unexpected places, and the inspiration for many innovative solutions is often closer to us than we realise". For Vesselov, the fact that as many as 10 different institutions, including research centres, universities and museums from several different countries contributed to the completion of the exhibition, is also unique.
The exhibition "Innovation!?" is free of charge to enter. To stimulate the brain, guests will also be offered delicious snacks during the opening of the exhibition today from 4 pm.
To learn more about this and similar topicsAhhaa Ahhaa Science Centre AHHAA Science Centre Tartu Free Exhibition Innovation Science Tartu