'Melchior the Apothecary' wins two awards at high profile US Film festival
Text Mark Taylor
Photo Agenda PR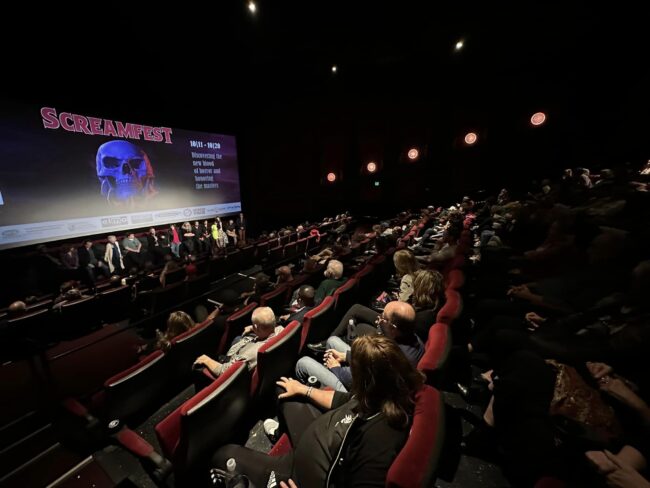 The first film of the Melchior the Apothecary trilogy, which attracted by far the most viewers to Estonian cinemas of any film this year, has won two awards at the biggest horror film festival in the US – Screamfest. Mihkel Soe won the award for best cinematography and Marion Koppel for best editing.
Screamfest is North America's largest and oldest horror film festival, focusing on horror, thriller, and sci-fi movies from around the world. The festival is dedicated to supporting intriguing films, discovering creative storytellers, and searching for original stories. It is one of America's largest genre film festivals, and is screened at the prestigious Hollywood Chinese Theatre on the Walk of Fame in downtown Los Angeles.
'Melchior the Apothecary' won two of the 15 awards on offer at the festival:
Best cinematography – Mihkel Soe
Best editing – Marion Koppel
According to Mihkel Soe, the Melchior the Apothecary trilogy was the largest film of his career so far. "The preparation and shooting period were very thorough, and the number of members of the film crew was also the largest in Estonian film history. Due to the content and action of the movies, creating a visual language was difficult, but at the same time a very exciting challenge. The Screamfest award is recognition of our entire team – every camera assistant, lighting, or colourist we worked with to make this film."
Editing director Marion Koppel said that she is a big fan of genre films, and it is all the more pleasant that 'Melchior the Apothecary' was so well received by the audience and the jury of Screamfest: "I am grateful for the opportunity to spend a whole year in medieval Tallinn editing the Melchior trilogy, and I share this award with all those who have contributed to the editing process with advice and action."
The saga of Melchior the Apothecary has attracted more viewers to Estonian cinemas than any other film this year, with more than 200,000 tickets purchased to date. The first film of the trilogy has been watched by 130,000 people, and the second film has already sold more than 82,000 tickets. The third and final movie of the trilogy will be released next year.
To learn more about this and similar topicsAward Chinese Theatre Film Festival Hollywood Horror Los Angeles Melchior the Apothecary Screamfest