Koolitants 2023 kicks off tomorrow in Tartu
Text Mark Taylor
Photo Eesti Tantsuagentuur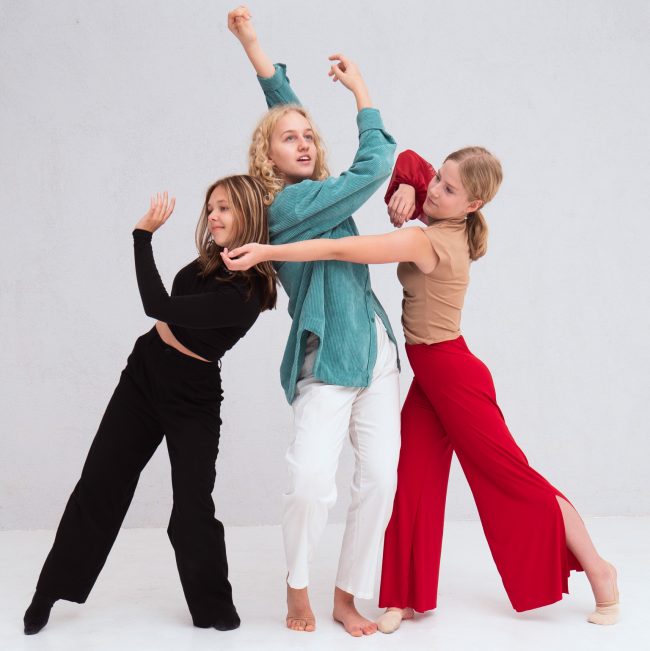 The dance festival Koolitants 2023 (School Dance 2023) will start this Sunday, January 22, at Vanemuine Theatre in Tartu. In addition, dance days will held in Tallinn, Valga, Võru, Rakvere, Pärnu, Paide, Viljandi and Kuressaare, bringing together young dancers aged from four to twenty-two from both dance and general education schools.
The dance festival will be held in three-stage. After the county dance days, the regional dance days take place in Pärnu, Viljandi and Paide, before the spectacular final concert at Ugala Theatre on May 7.
The concert director of the Koolitants festival is the young singer Kelly Vask from Lääne-Virumaa, who performed last summer in the Koolitantsu Kompanii dance performance "Udus vei ilmsi" at Rakvere Vallimäe.
The jury of the county dance days includes dance teacher, cultural organiser and drummer of the punk band Propeller Aneta Varts, former ballet dancer and teacher Maigret Peetson and dancer Joonas Tagel, who will also lead discussion groups with dance teachers and choreographers. They will also make the selection of performances that reach the regional dance days, where the selection of dances performed at the final concert is made by the artistic directors of the festival, Teet Kask and Eliisa Sirelpuu.
This year, together with performances by young dance students, the nationwide Koolitansu Kompanii will take the stage at the regional dance days with a new production by choreographer Eliisa Sirelpuu. At the final concert, the Scottish National Youth Dance Company and a special guest will share the stage with the local dance troupes.
The twenty-ninth edition of Koolitants has been developed in collaboration with a number of different dance associations around Estonia.
To learn more about this and similar topicsDance Dance Estonia Koolitants Koolitants 2023 Rakvere Vallimäe Tartu Ugala Theatre Vanemuine Theatre