KEEPING IT simple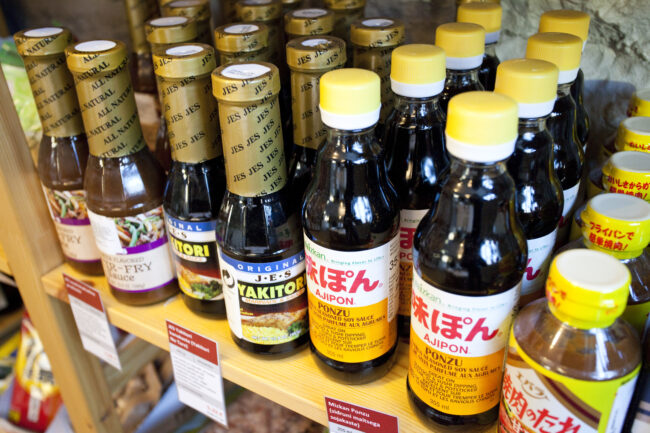 Momo stop shop
Momo is first and foremost your one stop shop for all things Japanese in Tallinn. If you've been living here for a few months, wondering where you can get a bottle of Kewpie mayo (spicy Japanese mayonnaise), this is the place. Dry goods line the shelves, and a small freezer is stocked with gyoza (Japanese dumplings).
The staff at Momo are eager to tell you anything you want to know about Japanese cuisine. Come in with a Japanese recipe and they are happy to help you find the ingredients and offer cooking tips. Their Facebook page often advertises in-store cooking demonstrations and daily specials.
Every day a new dish is offered, like Japanese vegetarian curry, chicken teriyaki, fried prawns with spicy Japanese mayonnaise, or salmon sashimi, just to name a few. All dishes come served with rice. When I visited, chicken teriyaki was on the menu. The delicately cooked chicken was moist and coated in a rich soy dressing. The dish was garnished with greens and pickled ginger, as well as a serving of seaweed salad on the side.
The day's special is posted on Facebook in the morning, and for those of you not familiar with the Estonian language, a picture accompanies the description. I recommend going early if you want to try the special, because once it's finished, it's finished. The shop opens at 11.00, and by 15.00, the special is usually sold out. The daily special will cost you between 4-4.50€, and for an extra 1€ you can get a bowl of miso soup on the side. While Momo is more a grocery store than a restaurant, there is one medium sized round table to sit at, or meals are available for takeaway.
Location
Momo Kunderi 29, Tallinn B3
Facebook: jaapaniköökmomo Closed Sundays
TEXT: KRISTINA LUPP, PHOTOS: ANDREI CHERTKOV
To learn more about this and similar topics