Katrina Tang's exhibition "Fading charm. Life of Estonian Rural Schools" is on display at Photography Museum in Tallinn
Text Timo Huttunen
Photos Katrina Tang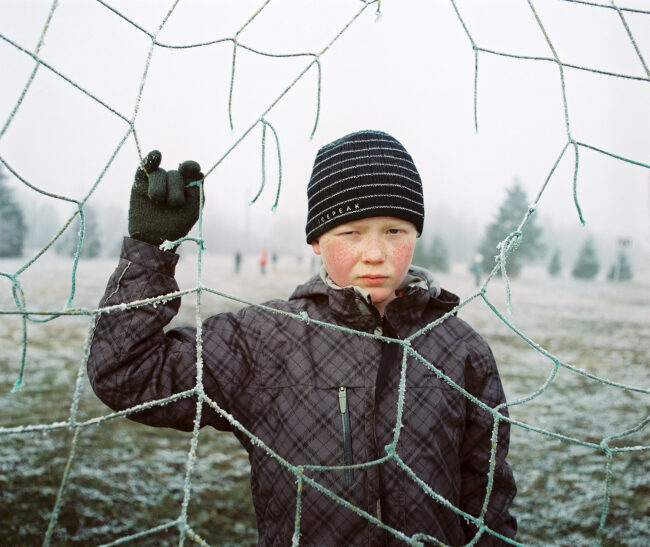 Photographer Katrina Tang's photo exhibition "Fading charm. Life of Estonian rural schools " is now open at the Photo Museum (Fotomuuseum) in Tallinn. Tang has been working on his project about rural schools with the Fotomuuseum since 2004.
By capturing the life of Estonian rural schools on film, Tang highlights forgotten values. Her images are a visual writing of history. The use of a slow photography method and shooting with a medium-sized analogue camera has also been useful, as it has added poetic depth to the images, bringing the past closer and evoking memories for viewers.
"I remember reading news in 2004 about school reform and the fact that schools are going to be closed in small rural communities. I soon found myself knocking on the door of Suigu School in Pärnumaa to ask if I could take photos of their small community. For the next eight years, I was part of their family. I also went to nearby schools, such as Taali, Selja and Kabli, which were also located in Pärnu County. Now all four schools are closed," says Katrina Tang.
The photographer sees the emergence of new, self-founded schools as a positive thing. "For example, the Free School in Hiiumaa and the Lilleoru Primary School are like this. Therefore, the photography project is not yet scheduled to end," Tang continues.
Katrina Tang is an Estonian photographer with a bachelor's degree in photography from Bournemouth University in the UK. Tang has worked with well-known brands and publications, including Gucci, Clarks, Mini Boden, Oeuf NYC, Fcuk, Very French Gangsters, Medela, The Times and Milk Magazine.
"Fading charm. The Life of Estonian Rural Schools" will be on display at the Photography Museum until mid-April.









To learn more about this and similar topicsExhibition Fotomuuseum Katrina Tang Katrina Tang Photo Exhibition Photo Exhibition Photo Exhibition Tallinn Photography Museum in Tallinn Tallinn