Käärijä will perform in Tallinn on June 17!
Text Timo Huttunen
Photo Sarah Louise Bennett/EBU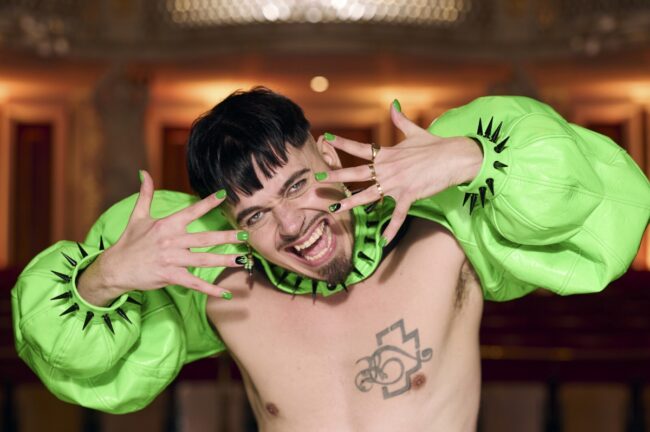 Finnish experimental rap artist Käärijä, who came second at Eurovision last month, will perform at Flex Fest in Tallinn on June 17.
Käärijä was the overwhelming audience favorite at this year's Eurovision Song Contest with his song "Cha Cha Cha", which has become the most listened-to song on several charts.
At Flex Fest, which will take place in Tallinn's Krulli Kvartel, around 20 artists will take the stage over the course of two days.
The festival will be headlined by British rapper Central Cee, Grammy-award-winning British producer and songwriter Mura Masa and Swedish cult artist Bladee.
In addition to Käärijä, Finland will be represented at the festival by Mikael Gabriel and Isac Elliot. Lithuanian artist Nevykele will also perform.
Estonian performers include Nublu, 5miinust, Reket, Gram-of-Fun, Karl Killing, Kirot, Pluuto, Arop, Manna, Asena & DJ Smol and Kitty Florentine.
Käärijä will perform on Saturday 17.6.
To learn more about this and similar topicsBladee Central Cee Cha Cha Cha Flex Fest Krulli Kvartel Käärijä Live Music Tallinn