Interactive sport exhibition opens at Ahhaa Science Centre in Tartu
Text Timo Huttunuen
Photos Ahhaa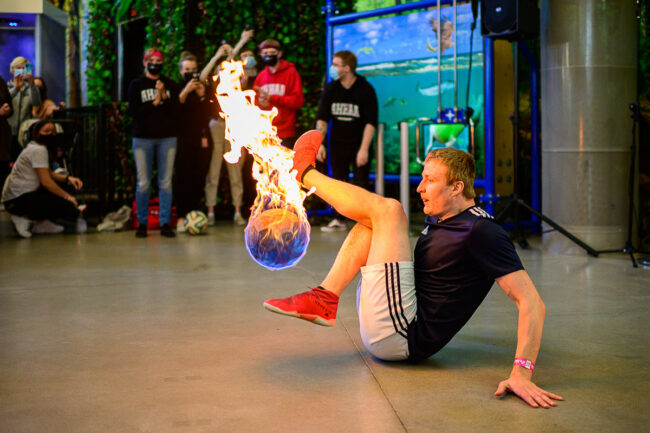 At the beginning of April, the exhibition "Ahha, Sport!" opened for the whole family at the Ahhaa Science Centre in Tartu. The exhibition features both traditional and unusual sports-related subjects, tests and tracks.
Andres Juur, director of the centre, said the focus of the exhibition is on health awareness. "It has been scientifically proven that exercise has a beneficial effect on both mental and physical health. After a long time sitting at home or in the classroom, it is good to come to the Ahhaa Centre to move around and enjoy new experiences," Juur explains.
The new exhibition presents Estonians' favourite sports. "Football, basketball, high jump and many other popular sports are well represented. One of the highlights of the show is definitely the wall of endless mountaineering, where you can climb up to 200 meters without reaching the roof," Juur added.
The exhibition gives visitors the opportunity to get an overview of their own physical condition and other abilities, whether it's their throw speed of a ball, the accuracy of their throw, strength in the tug of war or speed in a sprint.
As always in sports, Ahhaa has paid a lot of attention to the spirit of competition. Families, school classes and groups of friends can compete with each other at the centre.
The exhibition is open to the public until November.












To learn more about this and similar topicsAhhaa Ahhaa Science Centre Exhibition Museum Tartu Sport Sport! Sport Exhibition Tartu