Haapsalu White Nights music festival this week – maestro Neeme Järvi will perform at the event
Text Timo Huttunen
Photo ERSO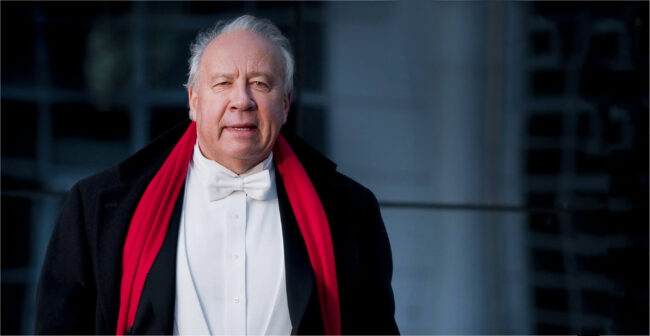 The Haapsalu White Nights music festival (Haapsalu Valgete Ööde Festival in Estonia) will bring the romantic spirit of Tchaikovsky to the small town between June 15 and 18. The festival's high-quality and versatile music program will attract both music and summer lovers to the city.
The highlight of the event is the outdoor gala on June 16 in the courtyard of Haapsalu Castle. At the concert, maestro Neeme Järvi, the Estonian National Symphony Orchestra ERSO and the Estonian National Male Choir will perform. Neeme Järvi, the masterful author of various concert programs, has put together the program for the evening.
The festival is also known for its chamber concert program. One highlight of which is a performance by the Tallinn Chamber Orchestra, where both Sibelius and Tchaikovsky will be heard.
On June 17, there is a free concert of young musicians in the Haapsalu Kuursaal auditorium.
In addition, walking tours will be organised in Haapsalu, and the festival also includes a night film screening of "Tchaikovsky's Wife".
Haapsalu's special and original concert venues, including churches, the mighty castle courtyard, Uuemõisa Manor, and the city's main street with its cafes give the festival a unique atmosphere.
To learn more about this and similar topicsClassical Music ERSO Haapsalu Valgete Ööde festival Haapsalu White Nights Live Music Music Festival Neeme Järvi