Going Retro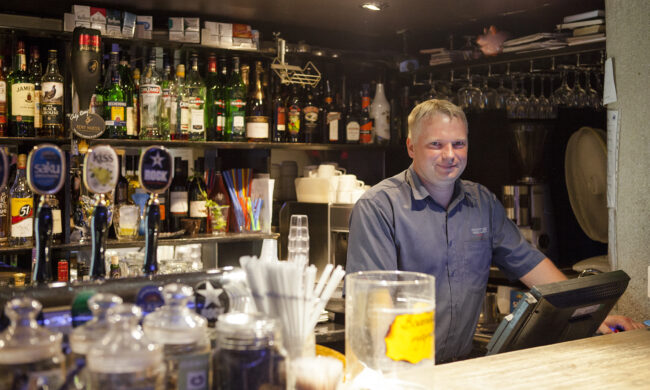 t's Saturday night, and to quote Cat Stevens, you've got some money because you just got paid. If you're not familiar with every square kilometre of Tallinn, chances are you will want to remain in the Old Town, as it's easy to walk between places, and everything is well-lit and looks like a known quantity. Even so, there is fun to be had, without leaving the cosy confines of Vanalinn. Here is a route you may wish to take, if you want to have a retro, cultured Tallinn night out.
Müürivahe 20, Tallinn Old Town
Must Puudel is the kind of place that doesn't have to look for customers – it's become a legend over the years because of its recovered, recycled hipster vibe, which you can see in the fixtures and fittings, and because of the sheer reliability and consistency of the cafe.
At the weekend Must Puudel transforms into Tallinn's smallest but coolest place to go and dance. Whatever time you get there, the kitchen will be open and there is a cabinet full of cakes, along with a small selection of international beers. I still recall fondly a Saturday night in Must Puudel that I was about to leave, when the DJ played an extended mix of Paul Simon's "Diamonds on the Soles of her Shoes", making me happy to remain for as long as possible. I left Must Puudel at 7.30 am, a huge grin on my face, my daily worries gone.
Although Sinilind (Müürivahe 50) is the Must Puudel owners' attempt at a nightclub-style venue, I wanted to draw attention first to Must Puudel, a place for chat, intrigue, cakes and some very modern dancing.
After a tip-off on social media about some particularly amazing food on offer there, I decided to go into Tallinn Old Town's celebrated NoKu (Noku Klubi was originally an artists' club, set up in reaction to the admission policy of the nearby KuKu Klubi by rebellious creatives in Soviet times – KuKu stands for art and culture in Estonian, NoKu for, well, something rude). NoKu is locked, unless you know how to get in. It's also where some of Estonia's most talented artistic people hide out.
It was my second time in NoKu. Inside, it looks exactly like I imagine it did in the 1970s – hard- wood furniture, dim lighting and long, plush, deep, beaten-up sofas, perfect for lounging, but not for getting up from!
My advice is to take a look at NoKu's menu for yourself. The place has a great reputation in Tallinn, and is a mainstay of tourist guides to the city, but unlike many recommended stops, it does not disappoint, and is an essential destination in order to begin to understand Tallinn's history. Just don't all go at once!
Vabaduse Väljak 8, Tallinn Old Town
The original, which sparked a thousand imitators, KuKu is in many ways a traditional Estonian bar/ club, the like of which you will not find elsewhere in modern Tallinn. It's been kept in a similar condition to when it was the pinnacle of the Estonian art scene in the Soviet era. To go in, you have to enter a dingy part of the old arts building on Vabaduse Väljak, and go downstairs into what looks like one of those 1950s cinemas called something like "The Generator Picture House". The club cleverly takes your entry money before you can pass through and see what is there – but don't worry, if it's the weekend, you'll have a great time in KuKu.
Be prepared for some seriously unreconstructed Soviet-style service at the bar (if you ask for a cocktail that's on the list but that they can't make, you'll be told so in no uncertain terms), but this is a mostly authentic retro Tallinn experience, with good beer and, generally, nice people. The DJ plays singles from the '60s, '70s and '80s that you either didn't know about, or had forgotten. When your song comes on, the rush is palpable, and you get that amazing feeling of "oh my word, I haven't heard that in ages!" Before long, you're crazy-dancing in a basement nightclub next to a Japanese hipster in red trousers, and an award-winning Estonian film director. It really is that kind of place, and it should be experienced and cherished by everyone who comes to Tallinn.
When you're done at KuKu, head right back to Must Puudel – the party will just be starting there! 
Stuart Garlick is a journalist and English language teacher based in Tallinn. Since 2012, his blog, Charm Offensive, has covered food, music and fashion in Estonia.
TEXT STUART GARLICK, PHOTO: ANDREI CHERTKOV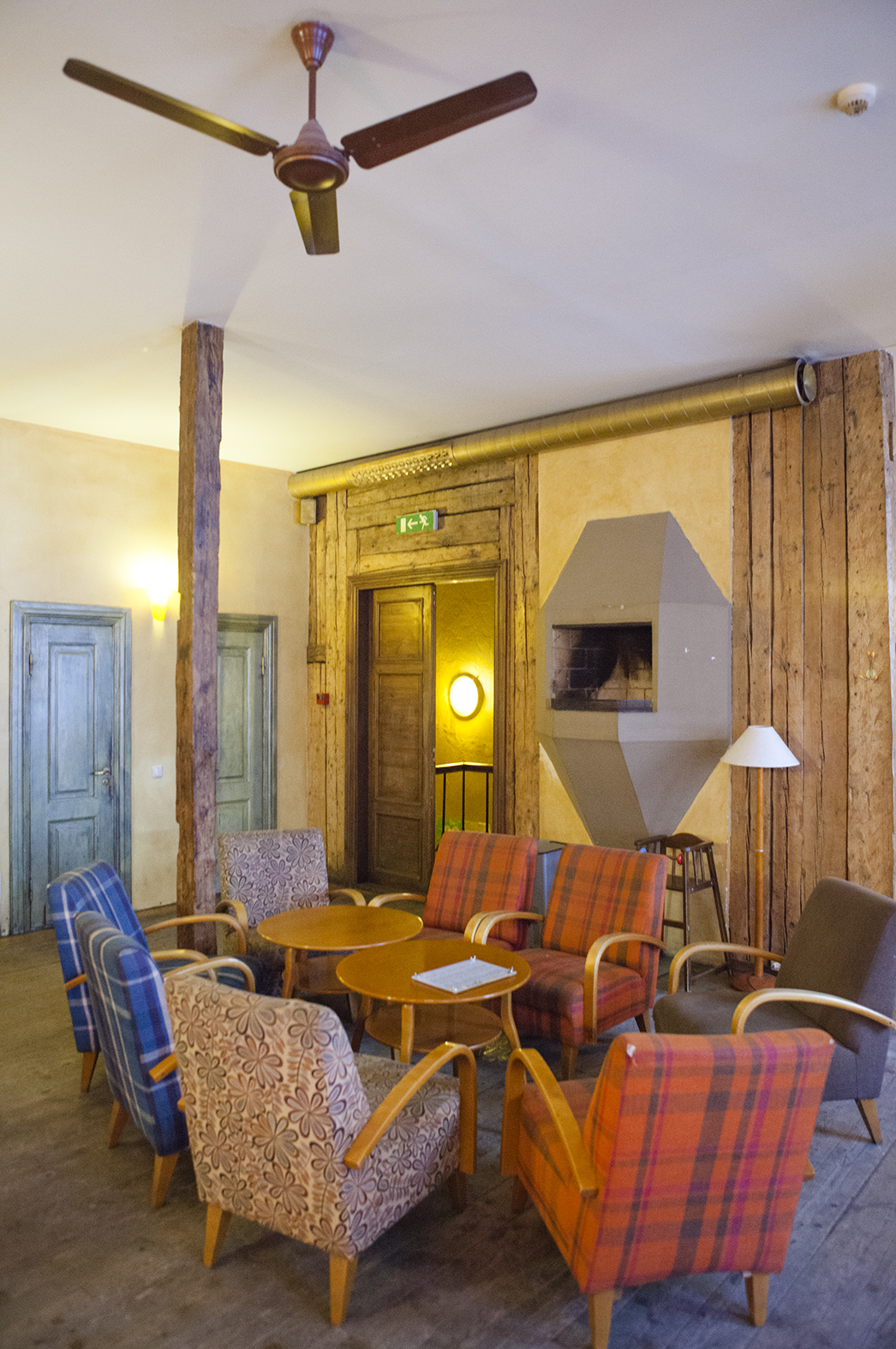 To learn more about this and similar topics