Gingerbreadmania exhibition to open in Tallinn on December 1
Text Timo Huttunen
Photo Piparkoogimaania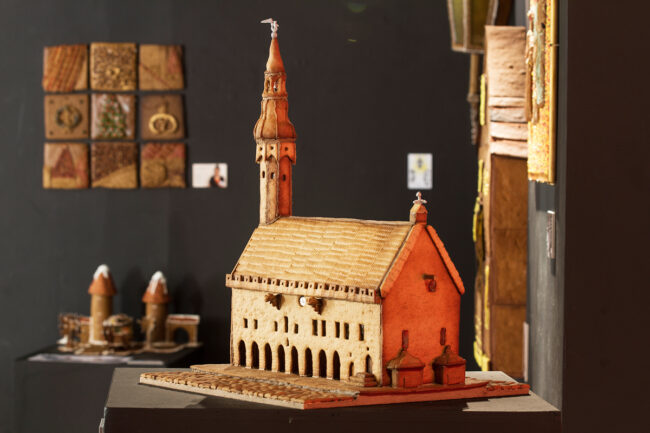 In the centre of Tallinn, at the Design and Architecture Gallery, there will be an exhibition called Gingerbreadmania (Piparkakkumania in Estonian). This year, the art, which can only be made from gingerbread dough, will be on display from December 1 to January 7.
About a hundred professionals in the creative field take part in the joint exhibition every year: ceramicists, metal artists, textile designers, interior designers, graphic artists and architects. No other project in Estonia brings together so many creative people from different fields.
While making gingerbread art, the artists have momentarily forgotten their everyday routines and usual work methods and created a playful gingerbread world together.
The exhibition, which is perfect for the whole family, will have architecture as its theme this year. The event will also feature gingerbread workshops.
The gingerbread exhibition has grown a lot in the 16 years since it began in 2006, and has become one of Tallinn's most popular Christmas events. More than 500 artists have participated in the exhibition over the years.
Gingerbreadmania will be open from December 1 to January 7 at the Design and Architecture Gallery in central Tallinn.
You can find out more about the exhibition on the official website here.
To learn more about this and similar topicsArchitecture Art Artist Exhibition Gingerbread Gingerbread Dough Gingerbread Exhibition Tallinn