Food lovers and industry professionals will meet at Tallinn Food Fair
Text Susanna Poikela, Mark Taylor
Photo Visit Estonia / Johannes Hõimoja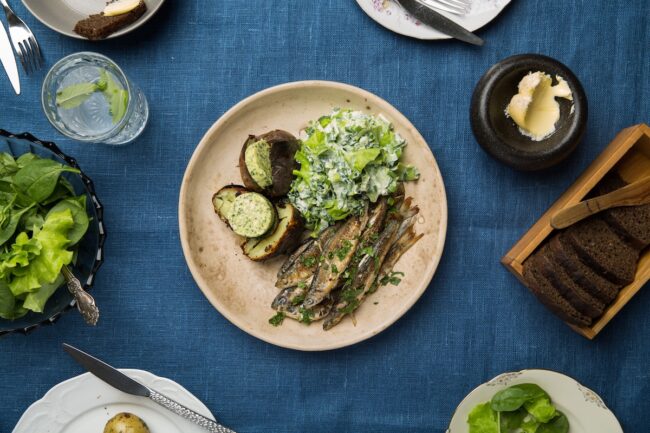 On September 27, the two-day Tallinn Food Fair will begin at the Unibet Arena in the city. In total, more than 160 companies from Estonia and abroad are expected at the 30th edition of the fair, along with more than 5000 visitors.
Tallinn Food Fair is Estonia's largest event in the field of nutrition. At the fair, producers, importers, restaurants and hotels will present the latest innovations, products and know-how in the field. In addition, during the fair, presentations, seminars and competitions will be held.
The competitions include The Cookbook of the Year, Estonia's first Pizza Master competition, Christmas Product 2023, and a non-alcoholic cocktail competition.
This year, around 160 businesses from Estonia and abroad are expected to exhibit at the fair. "Among them there are quite new businesses as well as companies with a leading position in the market, which gives a good overview of the Estonian food sector today for both professionals and cooperation partners of the food sector," said Tiit Sarv, the organiser of Tallinn Food Fair.
The field of packaging and packaging materials will be the focus of the fair. Twenty of the exhibitors will present innovative and environmentally friendly packaging. In addition, the Ministry of Climate, the Ministry of Social Affairs and the Ministry of Regional and Agricultural Affairs will organise a seminar where Fotografiska, Tallink Grupp, the Song and Dance Festival, and others will share their experiences of sustainable catering.
The hearts of Estonian caterers continue to be with Ukraine. As a result, seminars on Ukrainian wine regions and berry varieties will be held on both days of the fair.
The Tallinn Food Fair will be open from 10 am until 6 pm on Wednesday (September 27) and until 5 pm on Thursday (September 28). Entry to the fair, which is expected to receive more than 5000 visitors, costs 20 euros. You can learn more about the fair and the full event programme on their official website.
To learn more about this and similar topicsEstonian food Food Fotografiska Pizza Song and Dance Festival Sustainable Catering Tallink Tallinn Food Fair