Explore farm life in a new interactive exhibition
Text Mark Taylor
Photo Estonian Open Air Museum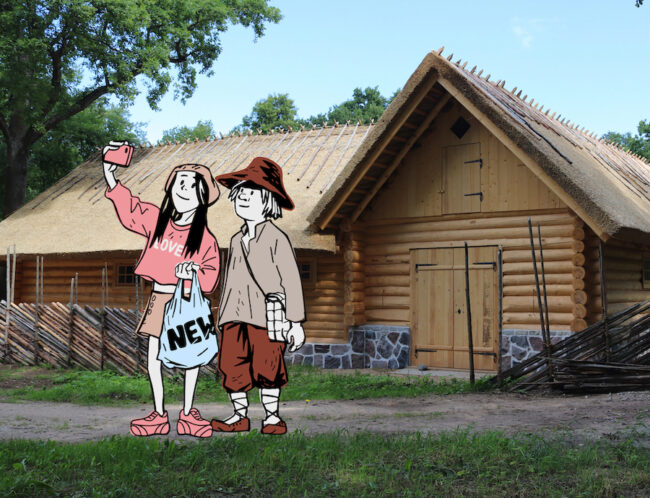 The Estonian Open Air Museum has unveiled an exciting new exhibition aimed at some of its youngest visitors. The exhibition entitled 'Every Small Step Counts,' allows visitors to meet farm animals face to face, and get to learn all about them through interactive games.
The new permanent exhibition is housed in a barn on the museum's Kolga Farm which is a classic example of Hiuumaa's rural architecture. Inside visitors young and old will be able to meet and interact with farm animals up close, and engage in fun educational games to learn all about them.
Older kids can learn about the contribution of farm animals, the effort required to care for them, and the responsibilities associated with keeping farm animals.
Additionally, adults and teenagers can explore the comparison between traditional farm life and modern consumer habits, fostering an appreciation for environmental sustainability and passing these values on to the next generation.
The 'Every Small Step Counts' exhibition is centered around two main characters: shepherd boy Ants from the late 19th century and Liina, a contemporary city-dwelling girl. The exhibition delves into various topics through the dialogue between these two characters, offering an array of interactive hands-on tasks that encourage visitors to contemplate their consumer habits and actively engage in the learning process.
You can learn more about the exhibition and the Estonian Open Air Museum on its official website.
To learn more about this and similar topicsEstonian Farm Estonian Open Air Museum Exhibition Farm Animals Farm Life Hiiumaa History Tallinn