Explore buildings in Tallinn the public has never seen before
Text Susanna Poikela

Photos Open House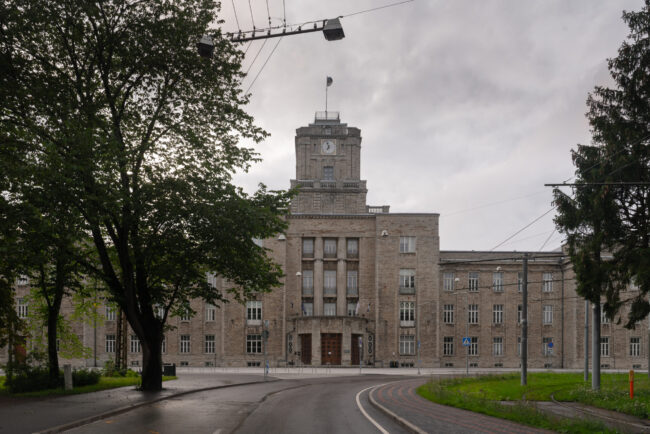 Photo: Evert Palmets
Open House Tallinn will present 40 unique sites to all those interested in architecture and culture, 24 of which will be opened to the public for the first time this Saturday and Sunday, October 7-8.
The focus of this year's event, which is free of charge, is on education and sustainable development. The program is versatile and there are many buildings open to the public, which are usually closed. For example, on Saturday, the Estonian Drama Theatre will open its doors and the German Ambassador will welcome visitors to their residence. On Sunday, you can visit the "Palace of Happiness", i.e. the premises of the former Tallinn Vital Statistics Office. The building got its nickname from the marriages that take place there every week. TalTech's Mountain House, which was built to be a net zero building, is also open on Sunday.
The Nunne Boutique Hotel, which opened this year, will present its brand new premises in the historic building that dates back to the 18th century. Like Nunne Boutique, Roosikrantsi Residence is open to the public on both days.
Open House Tallinn tours are free and organised in Estonian, English, and Russian. Some destinations require registration in advance. The program can be found on Open House's website. The city event is supported by the European Union, the Estonian Cultural Fund, the City of Tallinn, the British Council, Laufen, Rockwool, Wienerberger, Arter Kvartal and Kingivabrik.
Open House takes place in more than 50 cities around the world, including London, New York, Stockholm, Melbourne, Lisbon, Tel Aviv, Athens. The purpose of the event is to present the city to the public with exciting public buildings, single-family houses, properties under construction, and office and production buildings.















To learn more about this and similar topicsArchitecture City of Tallinn Estonian Drama Theatre Open House Open House Tallinn Palace of Happiness Tallinn Tal Tech Mountain House