Explore a promenade of flavours this Saturday in Haapsalu
Text Mark Taylor
Photo Visit Estonia / Rivo Veber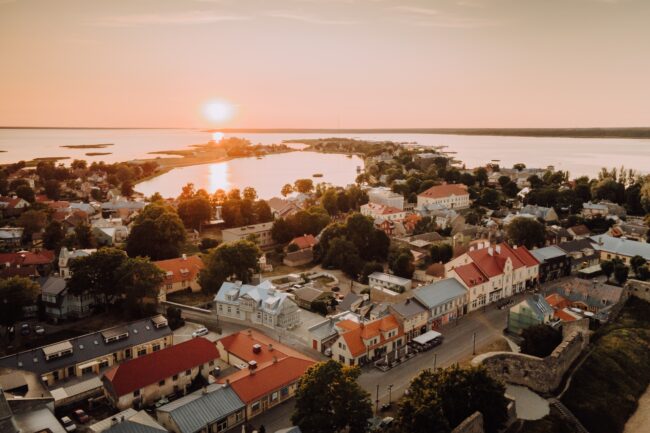 This Saturday, August 19, Karja street in Haapsalu's old town will be transformed into a bustling promenade packed with flavours and aromas. Visitors to this year's "Haapsalu Promenade of Flavours" street food festival will also be entertained by live street musicians and an evening disco.
Haapsalu is a city with a rich culinary history, from the local fish and forest products to a café culture that dates back to the first spas in the city nearly 200 years ago.
This Saturday, August 19, this culinary history will be added to at the eighth Haapsalu Promenade of Flavours (Haapsalu Maitsete Promenaad). Where local chefs and food producers (as well as many from further afield), will offer culinary delights to tickle the tastebuds along the entire length of Karja Street, in the city's old town.
It is not just your senses of smell and taste that will be delighted at the event, but your eyes and ears too. The mood of the festival will be a happy and lively one with street musicians entertaining visitors. And, for those that want to dance away those extra calories, a disco will continue on the promenade long into the evening.
To learn more about this and similar topicsDisco Food Haapsalu Haapsalu Maitsete Promenaad Haapsalu Promenade of Flavours Old town Street Food Street Food Festival