Experience life on the open waves in Kuressaare this weekend
Text Mark Taylor
Photo Andrei Chertkov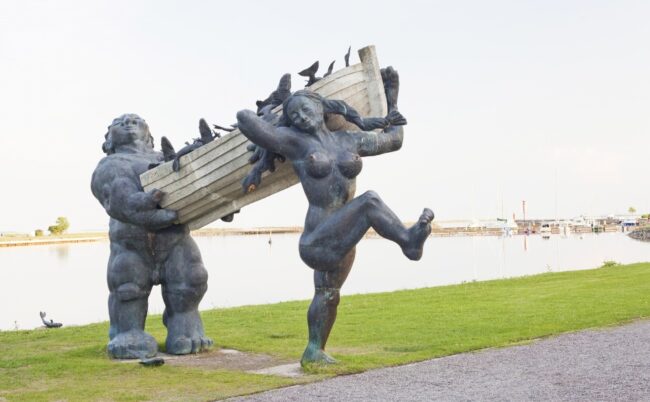 Today sees the beginning of the two-day-long Kuressaare Maritime Festival (Kuressaare Merepäevad). Along with being able to learn all about different kinds of vessels and life on the ocean, there will also be a handicraft fair and many activities for children. Not to mention, musical performances from top Estonian acts including Getter Jaani, Karl-Erik Taukar and this year's Estonian entry to Eurovision, Alika.
Kuressaare Maritime Festival, is celebrating its 27th edition this year. The annual festival, which takes place at the foot of Raiekivi in the city, has been held since 1997.
At the festival marina you will be able to explore and watch demonstrations about different kinds of vessels and the voyages the seamen of Saaremaa took on them throughout the ages. At Tori Inlet visitors will find a handicraft fair and children will be thoroughly entertained at the nearby Kuressaare beach.
There will also be a full programme of live music for the two days of the festival. Including performances from well-known Estonian acts such as Getter Jaani, Karl-Erik Taukar, Alika, 2 Quick Start, and Genka
You can learn more about the festival (in Estonian) on the official website, and tickets are available via Piletilevi.
To learn more about this and similar topicsKarl-Erik Taukar Kuressaare Kuressaare Maritime Festival Kuressaare Merepäevad Live Music Maritime Festival Saaremaa