Estonia donates 12 buses to Ukraine to help restore transport links in the country
Text Mark Taylor
Photo Estonian Foreign Ministry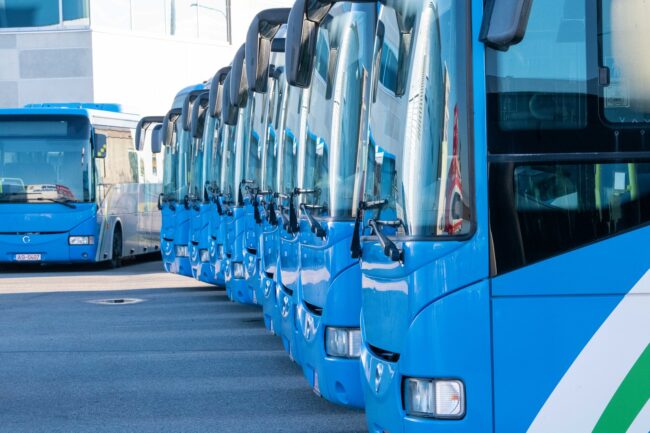 The Ministry of Foreign Affairs, the Estonian Transport Administration and the Ministry of Economic Affairs and Communications are donating 12 buses to the Zhytomyr Oblast in Ukraine to help them restore their transport services.
Ukraine will receive 12 Iveco Irisbus Crossway buses that previously operated transport lines in Estonia. The first 3 buses departed on Saturday, and the remaining 9 will depart this week.
Foreign Minister Urmas Reinsalu explained that Estonia aims to offer Ukraine comprehensive support, including by helping them restore the daily lives of ordinary people despite Russia's continued war. "I hope these buses help the people of the Zhytomyr Oblast reach their destinations safely," he said.
Early this summer, Estonia responded to Ukraine's appeal to select focus regions in reconstruction assistance. Estonia chose the Zhytomyr Oblast. The buses are sent in response to a request from Zhytomyr. "I am glad that in cooperation with several agencies and companies, we can offer practical assistance with the buses that departed today, as it is urgently needed," Reinsalu emphasised.
"We are grateful to the government, companies and people of Estonia for the invaluable assistance to Ukraine. Estonia was among the first countries to respond to the call for assistance in rebuilding Ukraine," explained Ukrainian Ambassador to Estonia Mariana Betsa.
Drivers from Lux Charter will drive the buses to the Zhytomyr Oblast. "Our excellent drivers already took five buses to a badly hit area in Ukraine in June in cooperation with the Foreign Ministry and we are honoured to be able to contribute again. From the early days of the war, we have helped transport war refugees with our buses, and we have brought more than 3000 refugees safely to Estonia in cooperation with the Estonian Refugee Council," said Jaanus Kukk, Chairman of the Board of Lux Charter.
So far, Estonia has given Ukraine humanitarian aid worth around €21 million, including €2.2 from the public sector and nearly €18.8 million from the private and third sector. The aid has been diverse and includes food, temporary shelter, medicines, ambulances, rescue equipment and IT devices.
To learn more about this and similar topicsBus Estonian Transport Administration Mariana Betsa Ministry of Economic Affairs Ministry of Foreign Affairs Ukraine Urmas Reinsalu Zhytomyr Oblast