Embark on a cocktail-tasting journey this week in Tartu
Text Susanna Poikela
Photo Laur Ihermann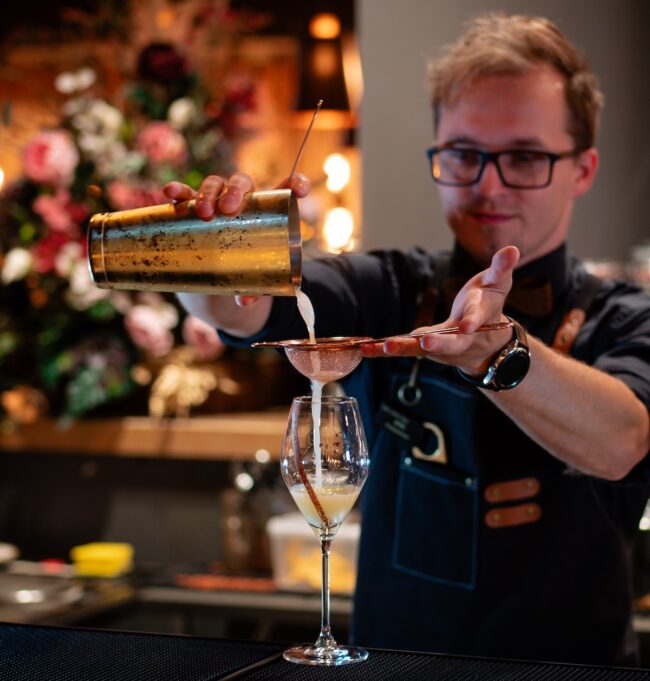 The third annual Tartu Cocktail Week begins today, September 22. The week-long event, which is organised by the Estonian Bartenders' Association, will see bartenders offer exciting alcoholic and non-alcoholic cocktails at nine restaurants and bars in the city.
The best bartenders in Tartu have put together special menus especially for cocktail week. In total, nine bars and restaurants will participate in the event which will run from September 22 to 30. They include Restaurant Joyce, Lucky Loore, Kampus, Pub RP9, Vint Veinibaar & Tapas, Hugo, Kolm Tilli, Väike Kuuba and Peninuki Cocktail Bar.
Tartu Cocktail Week is a great opportunity to embark on a taste journey from the city's best bartenders. Various workshops and competitions will also be organised during the week.
More information about Tartu Cocktail Week can be found on the event's official website here. However, the site is only available in Estonia.
To learn more about this and similar topicsBartender Cocktail Week Joyce Kampus Mocktail Tartu Tartu Cocktail Week