Donizetti's humorous opera travels to Rakvere
Text Susanna Poikela
Photo Veljo Poom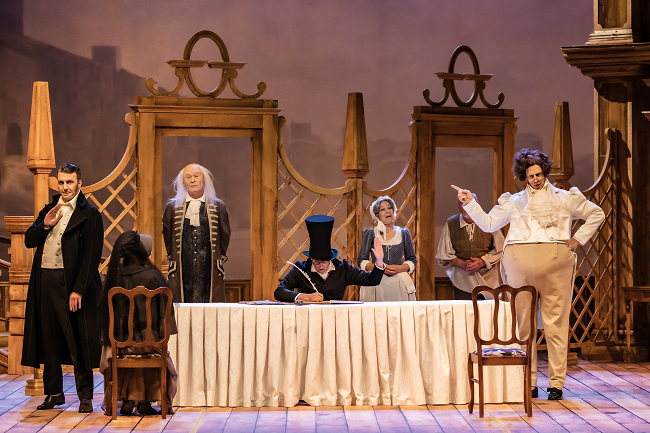 The increasingly popular Rakvere Culture Festival returns for the fourth time this year. The festival will offer plenty to culture lovers between November 6 and 12, including a performance of the comic Opera "Don Pasquale" by the Estonian National Opera.
The Estonian National Opera is this year's main performer at the festival. The popular comic opera "Don Pasquale" by Gaetano Donizetti being the key performance of the event.
On the Rakvere city website Ott Maaten, the director of the Estonian National Opera, says that the town of Rakvere has become very popular destination for theatre. "It is a great pleasure and honour to come to Rakvere again and perform Donizetti's Don Pasquale as part of the festival. It is a fast-paced and humorous work, directed by Giorgio Bongiovanni, which depicts very human themes with great music and comedy."
The opera will be performed at the Rakvere sports center on November 9 at 7 pm. Tickets for the opera and the festival's concerts can be bought at Piletilevi.
The patron of the festival is the world-renowned composer Arvo Pärt.
To learn more about this and similar topicsArvo Pärt Classical Music Donizetti Giorgio Bongiovanni music Music Festival Rakvere Rakvere Cultural Festival