Discover a different side to your favourite musicians
Text Susanna Poikela
Photos Rebecca Christal Õunap, Susanna Poikela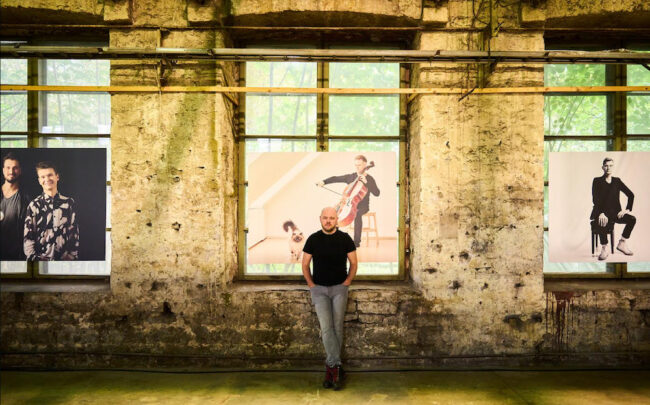 On Monday, October 9, a new photo exhibition by Kaupo Kikkas was opened at the Krulli Quarter in Kalamaja. The works, which are hung on the walls of the well-preserved old factory hall, depict Estonian and international musicians, whose artistic personalities Kaupo Kikkas has managed to capture excellently in his photos.
The exhibition which is made up of 17 photographs is a unique look into the people behind the voices. The photos feature young, rising stars of the music scene as well as big international names, for example, Janine Jansen, Neeme Järvi, Avishai Cohen, Ain Anger, and Arvo Pärt.
"In the exhibition, we don't want to draw boundaries, where does classical, jazz or pop begin. I believe that anything that stands the test of time is classic. I also recommend listening to music that may sound complicated or foreign at first. As a reward for going deeper, you get a new and special experience," described photographer Kaupo Kikkas.
Kaupo Kikkas has also created a special playlist for the exhibition, which can be opened on site using the QR code on the notice board.
The exhibition, which has been set up in honor of the 2nd birthday of Hansa Grupp's Young Musicians' Fund, will be open until October 15. Admission is during the opening hours of 12 noon and 5 pm, is free of charge. You can find out more about the exhibition (in Estonian) here.







To learn more about this and similar topicsKalamaja Kaupo Kikkas Krulli Quarter music Photo Exhibition Photography Tallinn