Calling all veggie lovers!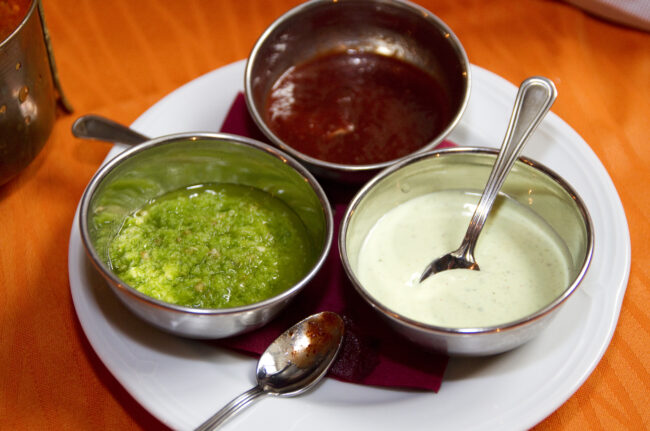 Where to eat vegetarian and vegan in Tallinn.
Despite popular belief, restaurants in Estonia's capital do not serve only pork-based dishes. With the help of some vegetarians and vegans living in Tallinn, I went on a search for the best veggie eats in the city.
■ VON KRAHLI AED
Aed is one of the top choices for vegetarian and vegan cuisine in Tallinn, and here is why: everything is clearly labelled on the menu with G – gluten free; L – lactose free; E – Without egg.The menu changes seasonally and there is a section of menu dedicated entirely to vegetarian food.
■ CHAKRA
Indian food is also a go-to choice for vegetarian travellers, and while Estonia is not known for its Indian cuisine, we can guarantee you will not be disappointed here. Serving sizes are generous, and main cours- es come with rice. Be sure to try the veggie pakoras, the bengan bharta, and Chakra's own shahi paneer.
■ MAMO
Mamo opened with the intention of offering a healthy alternative for a quick lunch, and this is just what they did. Mamo's menu is also very well labelled, indicating which dishes are gluten-free, lactose-free, vegan, or vegetarian. But what's even better is that you can put your own meals together, like salad. Mamo offers daily lunch specials, including soups, stews, and salads, ensuring that as a regular customer, you will never get bored of the menu.
■ NOP
Nop is shorthand for Natural and Organic Produce, which you will certainly find in abundance on their menu. Nop's selection changes seasonally, conjuring up some of the freshest and innovative veggie eats in the city. But don't worry—your omnivore friends will be delighted here too. Nop is located in the suburb of Kadriorg, which is about a ten-minute tram ride from the Old Town (No. 1 or 3 tram).
■ CAFÉ BESTSELLER
Located inside Viru Keskus, on the third floor, Café Bestseller is most well known for its raw food. While the menu itself has a mix of vegetarian and non-vegetarian, customers will find the menu full of light or healthier options. The main dishes come served with their own house made raw bread. There is also a good selection of smoothies and fresh squeezed juices.
■ URBAN RESTORAN
If you like garlic, this is the place to come. Many of the appetisers are loaded with it, if not a little bit too much at times. The menu is quite varied. The appetiser por- tion focuses on Middle Eastern cuisine, offering starters like hum- mus and baba ghanoush, while the main dishes are more European inspired.
■ AFRICAN KITCHEN
African Kitchen is one of the better vegan options in Tallinn. They offer a tasty hummus as an appetiser, and for mains, the mchicha (spinach and tomato in peanut sauce) was very tasty. The atmosphere is eclectic and in summer, African Kitchen has a great rooftop terrace. A private sauna is also available for rental.
Location
Von Krahli Aed
Rataskaevu 10, Tallinn Old Town
Chakra
Bremeni Käik 1, Tallinn Old Town
Liivalaia Mamo
Liivalaia 14, Tallinn
Tornimäe Mamo
Tornimäe 5, Tallinn
Nop
Köleri 1, Tallinn
Café Bestseller
3rd Floor Viru Keskus, inside Rahvaraamat Bookstore Viru Väljak 4/6, Tallinn.
Urban Restoran Dunkri 6, Tallinn Old Town
African Kitchen Uus 32/34, Tallinn Old Town
TEXT KRISTINA LUPP,PHOTOS ANDREI CHERTKOV
To learn more about this and similar topics