Big water companies set to raise prices by as much as 23%
Text Mark Taylor
Photo Andres Siimon / Unsplash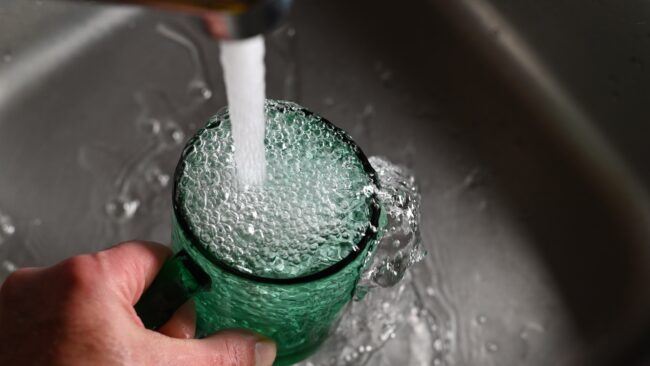 Large water companies in Estonia including Tallinna Vesi have submitted requests to the Competition Authority to raise their prices. In Tartu, the price is already set to rise by 23 per cent from October 1.
"From October 1, the price will increase by almost 23 per cent, i.e. a cubic meter of water services will cost 2.5 euros. This is the first water price increase in Tartu in eight years, and its magnitude is of the same magnitude as last year's inflation," said Toomas Kapp, head of Tartu Veevärk.
Tallinna Vesi submitted a request to increase its prices by 14 per cent to the Competition Authority on Monday. Citing that electricity accounts for a quarter of the company's costs.
"Today, a private consumer pays 1.52 euros for a cubic meter of water. If we talk about the price that Tallinna Vesi requests, the new price for a private consumer would be 1.87 euros," explained the CEO of Tallinna Vesi, Aleksandr Timofejev.
Pärnu Vesi has also submitted a request to the Competition Authority to raise its prices by 48 cents to 3.18 euros per cubic metre.
"We requested a price that includes water and sewerage, 3.18 euros including VAT, i.e. the price increase is 48 cents. An average household increase of four euros from 22 to 26 euros per month," said Leho Võrk, CEO of Pärnu Vesi.
According to economic analyst Mihkel Nestor, the cost of water only makes up 0.6 per cent of an average consumer's total monthly costs, therefore the price rises are not likely to affect consumers too much. However, companies that consume a lot of water such as spas will be hurt by the price rise.
Source ERR
To learn more about this and similar topicsMihkel Nestor Pärnu Vesi Tallinna Vesi Tartu Tartu Veevärk Vesi Water Water Price