Award-winning musician Juhan Uppin to embark on Estonian concert tour
Text Mark Taylor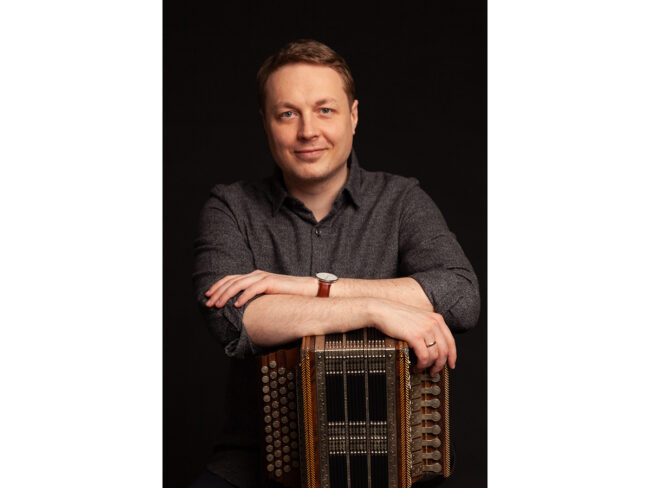 Estonian Traditional Musician of the Year and New Folk Artist of the Year, Juhan Uppin, will embark on a concert tour around Estonia to showcase his debut self-titled album "Nihked". His tour will start in Tartu on November 23.
The album, which brought Uppin the title of Traditional Musician of the Year and New Folk Artist of the Year at this year's Traditional Music Awards is his sixth solo album, but the first in which he has written all of the tracks.
In Estonia, new folk music using wind instruments is an area that has not been seriously explored yet, although a more modern approach has already begun with many other instruments.
For Uppin, the teppo-type wind instrument is a folk instrument with a strong tradition, on which the discovery of new sound spaces and possibilities I a long journey. "I planted the idea of original creation in my head about ten years ago, when I started to study traditional music at EMTA. Then my own creations became a conscious goal, in which everything worked out is now also reflected," he says.
"Nihked", which simply translates as "Shift" became the name of the album primarily because it was meant to shift the boundaries and perceptions associated with this instrument.
Uppin's goal with the album and tour is to expand the audience of wind instrument music and reach more young people and an international audience than before. "The main message I still emphasize is that, in addition to being a folk instrument with a strong tradition, the wind instrument is also just an instrument, a modern musical instrument, for example, a means of expression for me as a modern person," he adds.
In total, Uppin will perform six concerts around Estonia:
November 23, Tartu, Aparaaditehas Armastus Hall
November 24, Pärnu Town Hall Great Hall
November 25, Kuressaare, Thule Koda cinema hall
November 28, Tallinn, Kumu auditorium
November 29 Türi Cultural Centre, small hall
December 1 Rakvere Cultural Centre, large hall
Tickets for all of the concerts are available at Piletilevi.
To learn more about this and similar topicsAlbum Concert Estonian Music Folk Music Juhan Uppin Live Music music Tartu