Apartment prices down by up to 20% on year
Text Mark Taylor
Photo Andrei Chertkov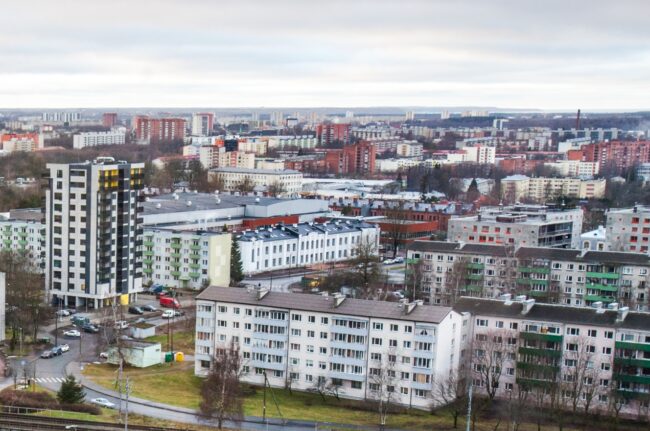 Apartment prices in Estonia have fallen by around 10-15 per cent on average compared to this time one year ago. With some apartments in high-rise districts falling by as much as 20 per cent. Demand for apartments also remains low.
"The market has seen a spike in the overall amount of offers but the level of demand is low because people's confidence is low. It seems that we are sliding down the slope and we still have a way to go," explained Peep Sooman, a sales partner at Pindi Kinnisvara.
Sooman added that apartments in high-rise districts in Tallinn such as Lasnamäe have fallen in price by s much as 20 per cent. However, he did note that new developments have seen a lesser price drop, although fewer projects are reaching the market.
"It is possible to put new developments on hold for some time or not bring them to market at all. We see that many developers have put the brakes on their projects and are not even beginning to build anything new, which maintains reasonable stock levels," he said.
According to Martin Vahter, the CEO of 1Partner Kinnisvara, the housing market has shown some signs of recovery, with the decline in prices remaining at 10-15 per cent since the beginning of the year. Also stating that "prices are down less than anticipated. A major drop in the housing market has been avoided and people meet their mortgage commitments with relative ease."
The number of mortgage applications is also less than one year ago. However, borrowing has nearly doubled since the beginning of the year. "The average loan amount has climbed from €113,000 to €120,000," said Anne Pärgma, the head of housing loans at Swedbank.
Source ERR
To learn more about this and similar topicsApartment Apartment Prices Apartment Prices Estonia Lasnamäe Loan Mortgage Swedbank Tallinn