An exhibition of the world-famous fashion photographer Sarah Moon has opened at Fotografiska
Text Timo Huttunen
Photos Sarah Moon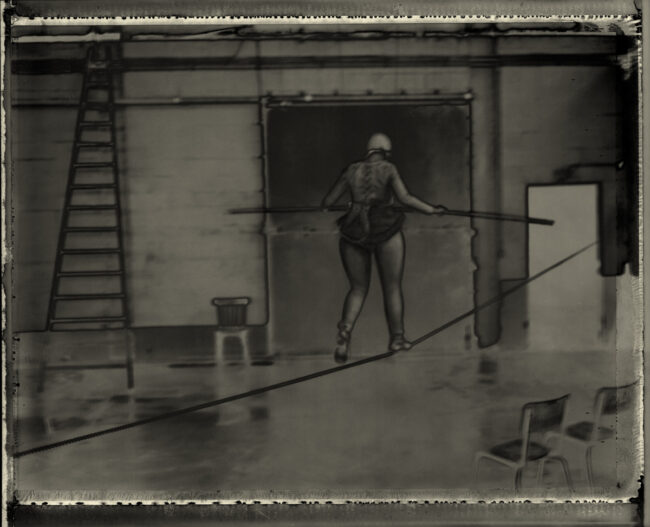 On Thursday, the exhibition "At the still point" by French fashion photographer Sarah Moon opened at Fotografiska. The photographer has collaborated with top names in the fashion world such as Dior, Louis Vuitton, and Chanel.
Moon's dreamlike photographs form a stark contrast compared to traditional fashion photography. In the exhibition, Sarah Moon presents her photographs (almost 260 works), films and books made during her long career. The 81-year-old artist was also present at the opening.
French photographer Sarah Moon (b. 1941), who started out as a haute couture model, soon realized that her true place was behind the camera. Sarah Moon's art creates a visual world that is immediately recognisable as her own. The pictures unfold like in a story. The exhibition is strengthened by fictional and cinematic references.
Moon's fashion photos will feel refreshing to anyone who is used to seeing glossy fashion magazine covers with perfectly composed, manipulated models. Sarah Moon's photographs are captivating, mysterious, unknown and fuzzy fairy tales, where shapes and beauty are combined with subtleties of improvisation and intensity.
The exhibition's images reveal an eerie, dreamlike version of reality, where mysterious and random subjects make the viewer see the world in a new and special light. In Moon's photographs, the strange and the unusual meet reality.
"It is a great privilege to offer our guests an exhibition of Sarah Moon's work at Fotografiska Tallinn. Moon's production contains a lot of the inexplicable and mysterious, which is her personality," said Maarja Loorents, founding member and exhibition manager of Fotografiska Tallinn.
Moon's portfolio includes photos for world-famous magazines such as Vogue, Elle, Harper's Bazaar, Marie Claire, Graphis, and Life.











To learn more about this and similar topicscamera Exhibition Fashion Fashion Magazine Fotografiska Tallinn Photograph Photographer Sarah Moon