AHHAA Robobattle to take place in Tallinn this Saturday
Text Mark Taylor
Photo Anni Ulm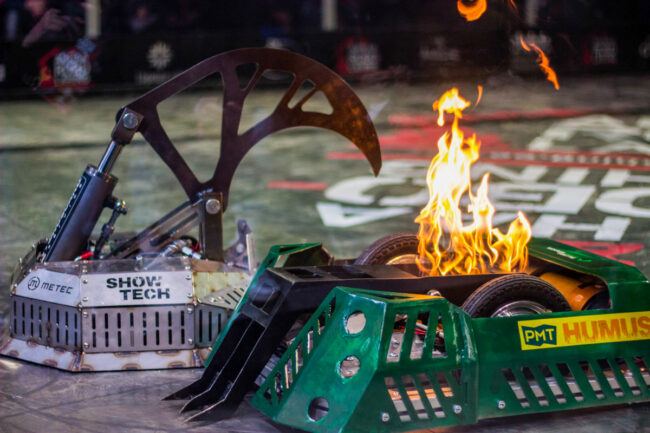 The crashing of metal, a flaming arena, sizzling parts and 1,800 screaming spectators. This is exactly the kind of robotic mayhem visitors will experience at the AHHAA Robobattle this Saturday in Tallinn. Where several dozen remote-controlled combat robots will fight to the death in a large bulletproof arena.
The battle robots have been built by people from all walks of life from technology companies and university students, to kids in robotics groups and groups of friends who are just interested in technology.
As well as the robot battles, visitors can test robots in the AHHAA mini-arena, shop in the AHHAA pop-up science store, and children will be entertained by a Bumblebee Transformer robot. There will also be free ice cream and soft drinks.
AHHAA Robobattle will take place this Saturday, October 5, at the old Dvigateli wagon factory in Ülemiste, Tallinn. Doors will open at 3 pm and the first battles will start at 4 pm. Ticket for the event cost 16 euros in advance, and 20 euros on the day.
You can find out more information about the event and buy tickets on the official website here.
To learn more about this and similar topicsAhhaa AHHAA Robobattle Battle Robot Robot Batttle Tallinn Ülemiste