A unique concert will be held at the Arvo Pärt Centre on Monday
Text Mark Taylor
Photo Pöff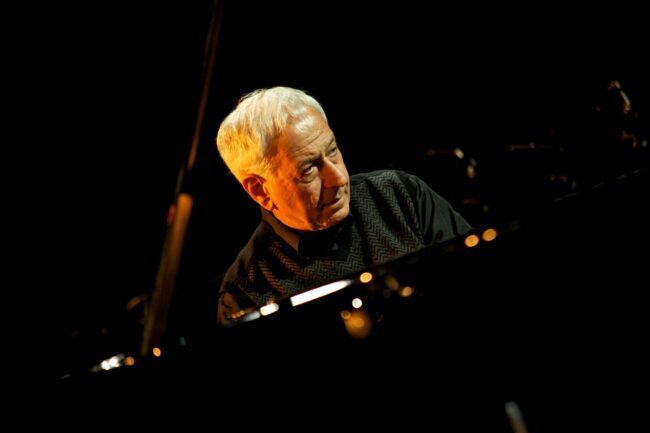 William Goldstein
Renowned US composer and pianist William Goldstein will give a unique concert at the Arvo Pärt Centre on Monday, creating music for Jaan Tootsen's documentary film "Fred Jüssi. The beauty of being".
Electronic music pioneer William Goldstein has created sound design for more than 50 film and television projects, and his work can be found on more than 70 albums. He is well-known and recognised as a pianist who creates and performs music on the spot (for films), in addition to concerts, he conducts master classes on the same topic and releases albums.
According to the composer himself, the simultaneous creation of music and presentation to the audience gives the opportunity to achieve a unique contact with listeners, expressing what is seen in the film language in music.
The concert will take place as part of the PÖFF event "Music Meets Film". The film screening and concert starting at 19:00 on Monday November 21 will be followed by a conversation between the film's director Jaan Tootsen, composer William Goldstein and the audience.
Concert tickets can be purchased via the Piletilevi ticketing portal or at the Arvo Pärt Centre up to 1 hour before the concert (depending on availability). The price of tickets is between 15 and 20 euros.
To learn more about this and similar topicsArvo Pärt Centre Composer Documentary Jaan Tootsen Music Meets Film PÖFF William Goldstein