A new exhibition probing the limits of human senses opens at AHHAA today
Text Mark Taylor
Photo Andrei Chertkov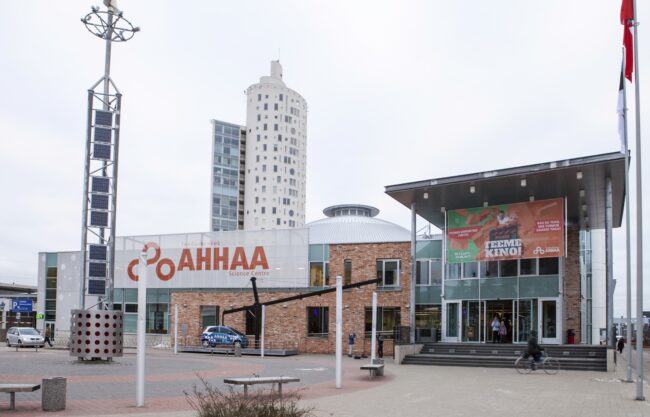 Today, May 20, a new exhibition that aims to stimulate visitors' senses one by one will open at the AHHAA Science Centre in Tartu.
The "Ahhaa, senses!" exhibition gives visitors the opportunity to test their senses separately and in a more amplified way than in regular day-to-day life.
"We are organising a sensory-themed exhibition for the third time already – 2002, 2013 and now 2023. Each exhibition has been completely different, and so is this one. This year is like celebrating a ten-year anniversary," said Andres Juur the chairman of the board at AHHAA.
While the recent "Ahhaa, brain!" exhibition, which has just closed its doors, was rented from the Finnish Heureka research center, the idea and implementation of "Ahhaa, sense!" is entirely the work of the AHHAA. Instead of the usual exhibition hall, visitors enter a room resembling a labyrinth, the purpose of which is to take the visitor out of the usual environment so that external information noise does not interfere with the experience of the senses.
The "Ahhaa, senses!" exhibition will be open until November.
To learn more about this and similar topicsAhhaa Ahhaa Science Centre Ahhaa Senses AHHAA Tartu Exhibition Science Senses Tartu