A modern cabaret-style circus that transports viewers on the incredible journey that is life through the means of theatre, dance, magic, and music
Text Susanna Poikela
Photos Aleksander Eeri Laupmaa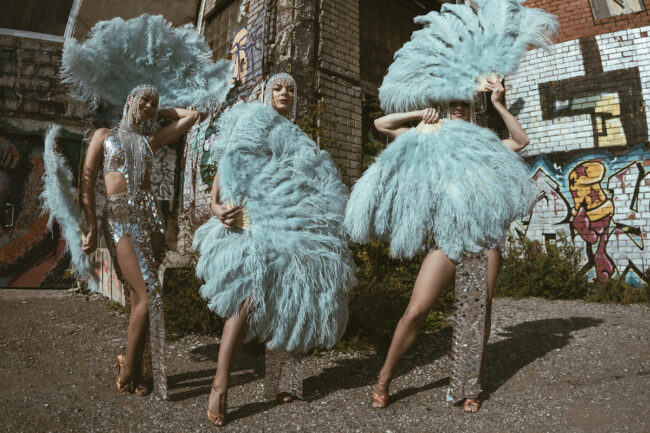 Circum Absurdum tells the story of growing into a person. It is an incredible journey through the absurdity of life towards finding oneself. The interdisciplinary performance over three acts is something that we can all relate to.
From our violent birth, we must fight blindly against chaos. During the journey we grow, we rebel, we fall in love, we fight, we experience loss, and also success.
Circum Absurdum invites spectators to go on an adventure full of temptations and emotions, which heads towards the creation of a new and more beautiful world. The performers lead the audience on a journey that touches the mind, body, and soul.
The performance is a modern cabaret-style circus. Where dance combines theatre, magic, and music. The show, which is is directed by Ingmar Jõela, is a new production jointly produced by the Von Krahl Theatre and Circus Absurdum.
A ticket in the grandstand costs 75 euros per person, which includes a welcome drink and two glasses of wine or a non-alcoholic drink. It is also possible to buy a table ticket that costs 370 euros, which includes a welcome drink and two glasses of wine or non-alcoholic drink for each guest, as well as two snack plates.
Tickets for Circum Absurdum, which will be performed at the Nobel Hall in Noblessner each night from October 25 to 27, can be purchased at Piletilevi.









To learn more about this and similar topicsCircum Absurdum Circus Nobel Hall Noblessner Tallinn Theatre Von Krahl