A Delicious Bakery Near the Harbour
Text Mark Taylor
Photos Andrei Chertkov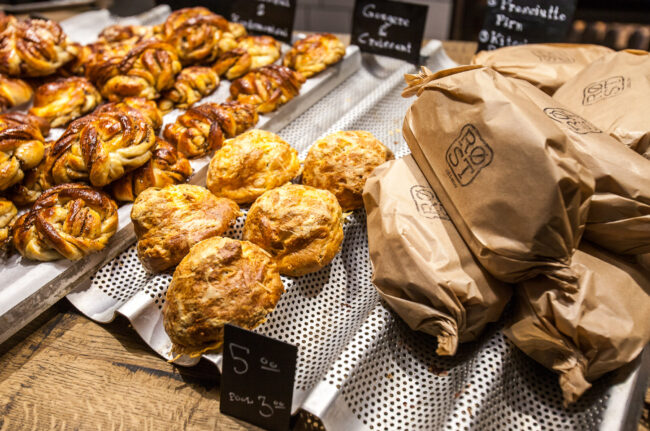 If you are looking for a delicious fresh baked French pastry and nice cup of coffee in Tallinn it is hard to look past RØST.
RØST is situated in the new Rotermann Quarter, perfectly nestled between the harbour and old town. Making it the perfect place to stop for a quick drink and snack when you are travelling to and from the ferry, or somewhere to rest your tired feet after a day of sightseeing or shopping in the nearby Viru Keskus.
What really sets RØST apart from the rest is that you can see them baking. Showing you that all the baked goods are freshly made on site.

This freshness really comes across in the taste. All of their pastries and breads are perfectly moist and melt in your mouth. And, if you get your timing just right, you will get the added benefit of a warm pastry fresh from the oven.
RØST is a great place for a morning pastry on the go, or a little snack during the day. But it is not the kind of café you sit and stay for many hours, even to work. That is, unless you really want to try everything on the menu.
To learn more about this and similar topicsCafé Tallinn Coffee Tallinn Pastry Tallinn Rost Rost Café Rotermann Café Tallinn