80s German synthesizer pop giants Camouflage will perform in Estonia next autumn
Text Timo Huttunen
Photo Klaus Mellenthin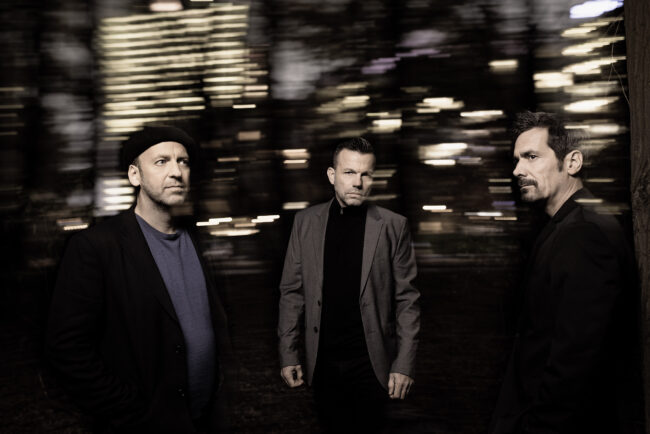 Portrait Camouflage
German band Camouflage, known for their songs "The Great Commandment", "Love Is A Shield", "Suspicious Love" and "Bad News", will give a concert in Tallinn next year on October 27.
The band was founded in 1984 by singer Marcus Meyn and keyboard players Heiko Maile and Oliver Kreyssig. In 1987, the re-recorded debut single "The Great Commandment" reached number one on Billboard's "Dance Club Songs" chart.
The album "Voices and Images" was released in 1988. It was influenced by new wave synthesizer pop and has recognisable Depeche Mode influences. A year later, the album "Methods of Silence" further expanded Camouflage's sound palette.
Oliver Kreyssig left the group for personal reasons. Maile and Meyn remained as a duo. The group was completed by a group of studio musicians. In 1991, the album "Meanwhile" was released, which distanced itself from dark pop and included more music played with traditional instruments.
Camouflage have released a total of eight studio albums, the last of which, "Greyscale", was released in 2015.
A limited number of tickets for the Camouflage concert are already on sale on the Piletilevi website here.
To learn more about this and similar topicsAlexela Concert Hall Camouflage Concert Pop Studio Album Synthesizer The Great Commandment