13th Youth Song and Dance Festival begins tomorrow
Text Mark Taylor
Photo Andrei Chertkov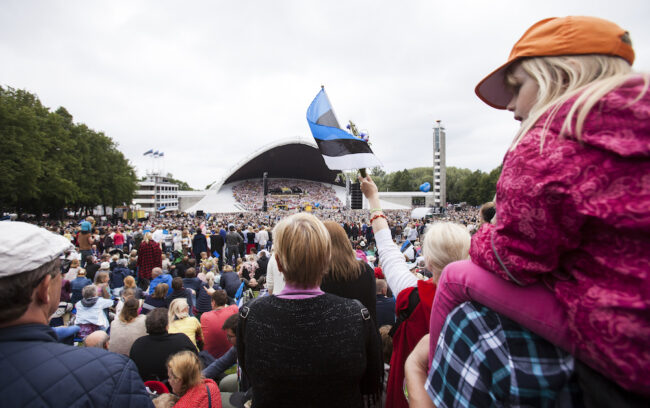 Tomorrow, June 30, will see the beginning of the three-day-long 13th Youth Song and Dance Festival (Noorte Laulu ja Tantsupidu) in Tallinn. More than 8000 dancers and 30,000 singers are expected to perform at the junior version of the song and dance festival, a tradition that has been recognised by UNESCO.
This year marks the 60th anniversary of the first Youth Song and Dance Festival. Like its adult equivalent, it is held just once every 5 years, making this year's edition only the 13th time that it has been held.
This year's dance festival will begin at 7 pm tomorrow (June 30) at the Kalev Stadium in Tallinn. There will also be two further performances of this year's show entitled "Bridges" on July 1.
Limited tickets for the dance festival are still available. The organisers have also made some tickets for tomorrow's main rehearsal at 3 pm available for a lower price.
The Song Festival portion of the festival will begin at noon on July 1 with a free concert at Freedom Square in Tallinn.
This will be followed on Sunday (July 2) at 2 pm with the main song festival day at Lauluväljak in Kadriorg.
Tickets for the different performances can be purchased on the official Song and Dance Festival website here.
To learn more about this and similar topicsLaulupidu Lauluväljak Noorte Laulu ja Tantsupidu Tallinn Tantsupidu Unesco Youth Song and Dance Festival 2023